Earlier today, Google, at the Google I/O, announced plenty of new updates for Google Maps. The app is set to receive a bunch of neat feature updates in the coming months, moreover, the detailed street maps that were launched in August last year are now headed to 50 more cities by the end of the year, including Berlin, Sao Paulo, Seattle, and Singapore.
These maps show the users where sidewalks, crosswalks, and pedestrian islands are, along with the shape and width of roads to scale. Other features coming to Google Maps include:
Personalization
Google revealed that the application is becoming more personalized. The maps are being tailored to highlight only the most relevant places according to the time of day. Moreover, it also takes into account whether you are traveling or not.
For example, if you open maps at 8 am, you will see all the coffee shops instead of dinner spots. Moreover, if you are traveling, it will highlight all the local landmarks and tourist attractions.
Busyness information
Google maps will now also give you busyness information for the entire area you are visiting. Currently, the maps only tell you how busy a specific place is. However, with the update, you will get busyness information for entire areas, like whether a neighborhood or part of town is busier than usual. When you open the app, you will see busy hotspots in the locality.

Augmented Reality Live View
If you are exploring a new neighborhood or are walking around an area, you will be able to access the augmented reality Live View right from the map. Currently, you have to jump into directions for it to pop up. The live view will also give you helpful details about the shops and restaurants around you. These details will include busyness info, recent reviews, and photos.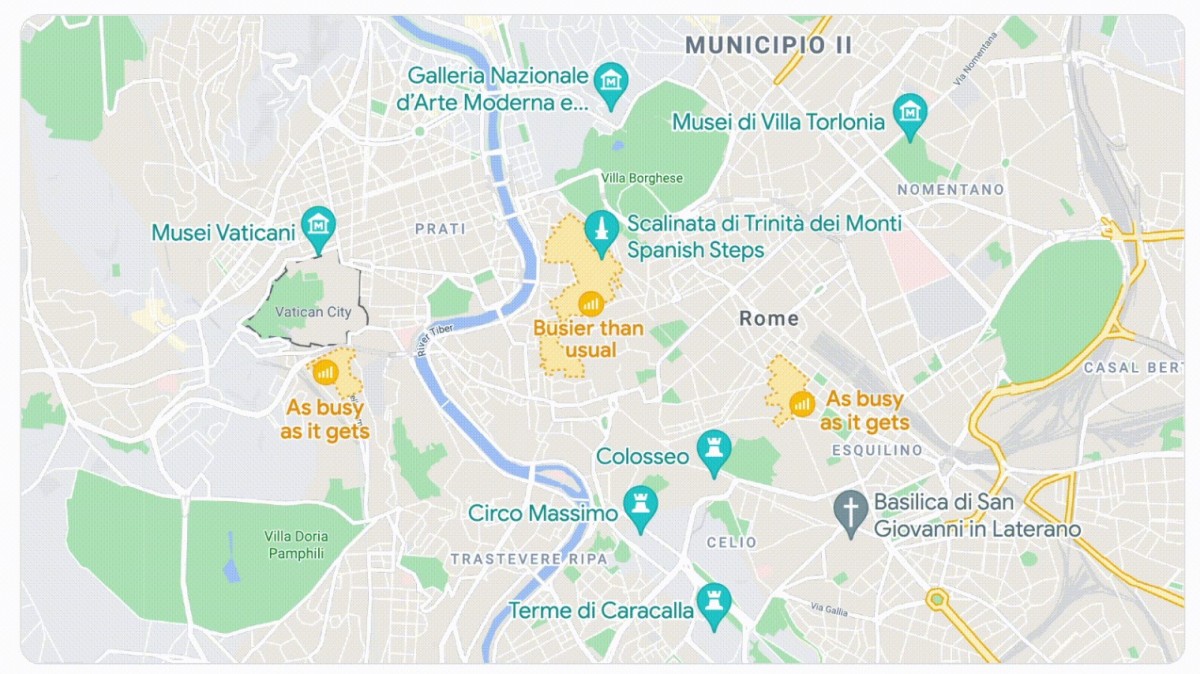 If you come across complex intersections the map will show street signs, so you know exactly what road you are on and which way to go. The live view will also tell you where you are in relation to a certain landmark.
Prevent Hard Braking
Lastly, Google wants to prevent your chances of having to hard-brake along your drive. The company has worked with Virginia Tech Transportation Institute and developed machine learning and navigation information that will allow the map to give you the fastest route that is likely to reduce your chances of encountering a hard-brake situation.
This route will be recommended if the ETA is the same as other routes or the difference is minimal. Google thinks this change has the potential to eliminate 100 million hard-braking events in routes driven with Google Maps each year.
The update will start rolling out to the masses soon.
---
ALSO READ
Android 12 Gets a Major UI Redesign [Images]
---