Samsung Display has unveiled a new prototype screen called "Flex In & Out" that can fold both inwards and outwards. This allows the hinge to fold the device in a full 360 degrees while minimizing the unsightly crease.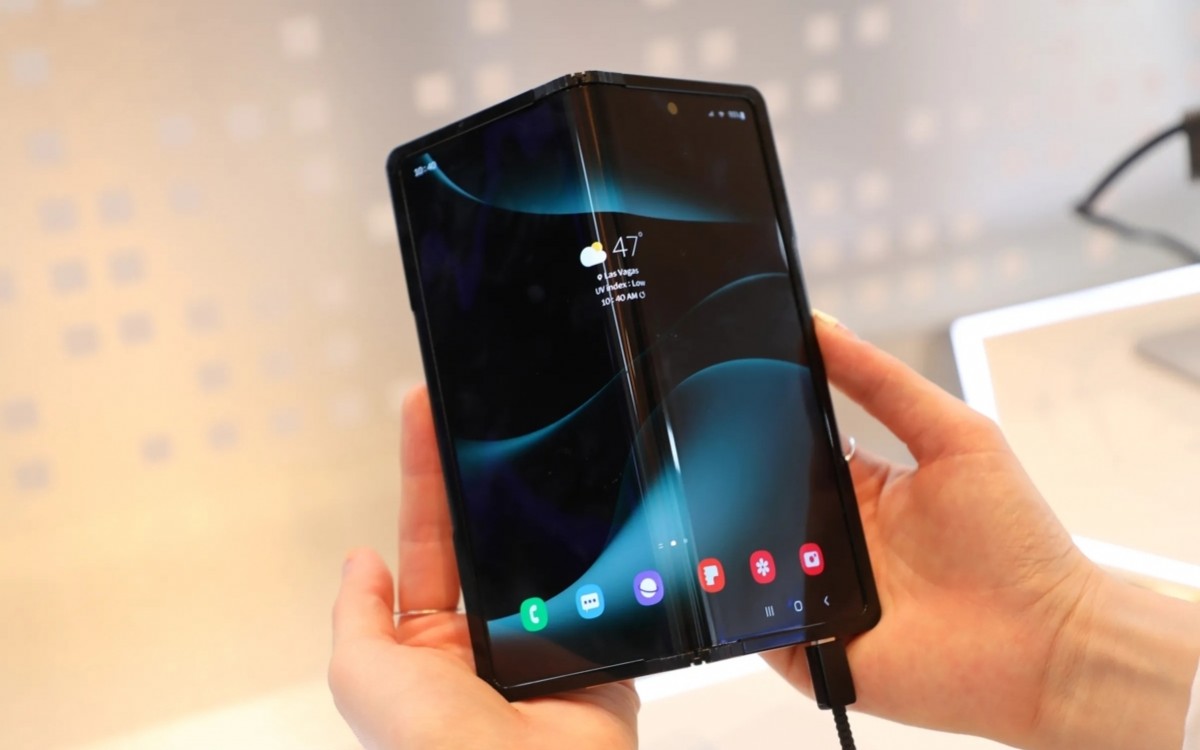 Folks from The Verge got their hands on the prototype, but it is unclear whether the new screen and hinge will be seen on commercial products anytime soon. The new hinge design allows the device to fold completely without leaving a small gap in the middle, and it is reportedly as thick as the current Galaxy Z Fold.
The prototype also features mechanisms that allow the panel to bend comfortably without stretching.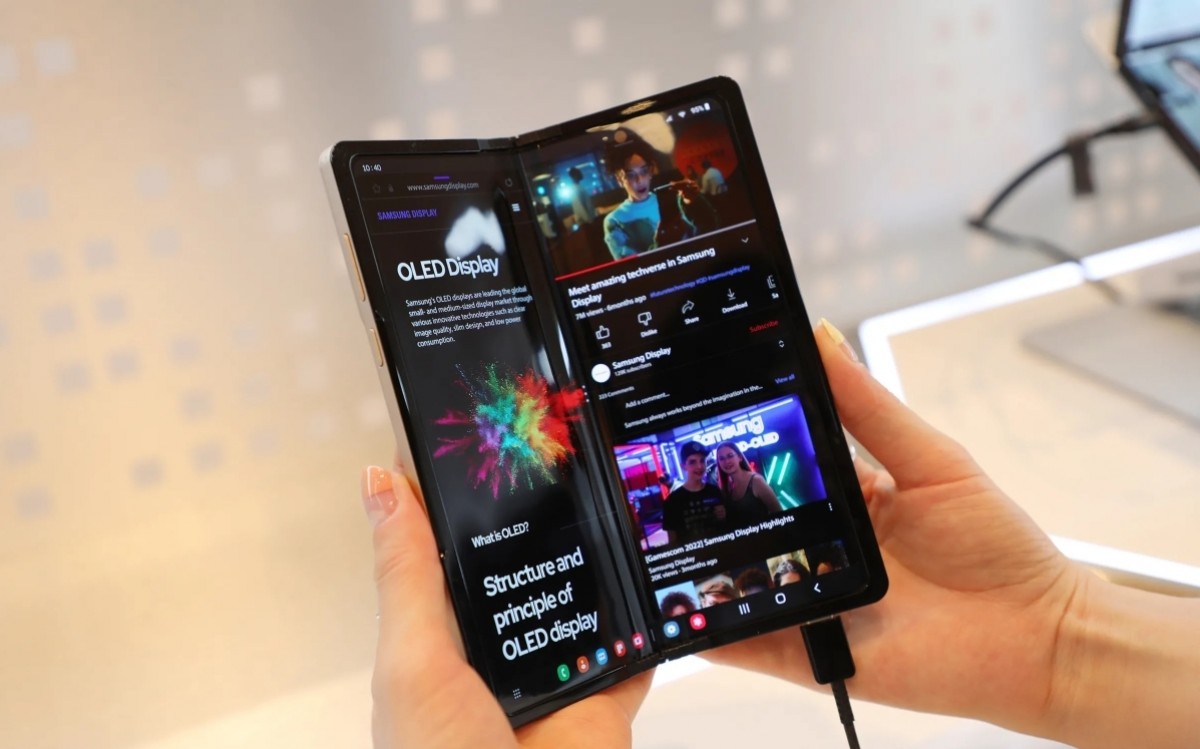 This new design concept would allow phone makers to create a new category of foldables that don't need a cover display. This would provide more space for larger batteries and camera sensors without increasing the thickness of the phone.
As mentioned earlier, the Samsung Flex In & Out is only a concept device and there is no information on when we will get to see such technology on commercial devices.
Tecno Phantom Vision V
Similarly, Chinese phone maker Tecno showcased a new type of concept device with a screen that can fold and slide. It aims to replace tablets while also being able to sit in your pocket.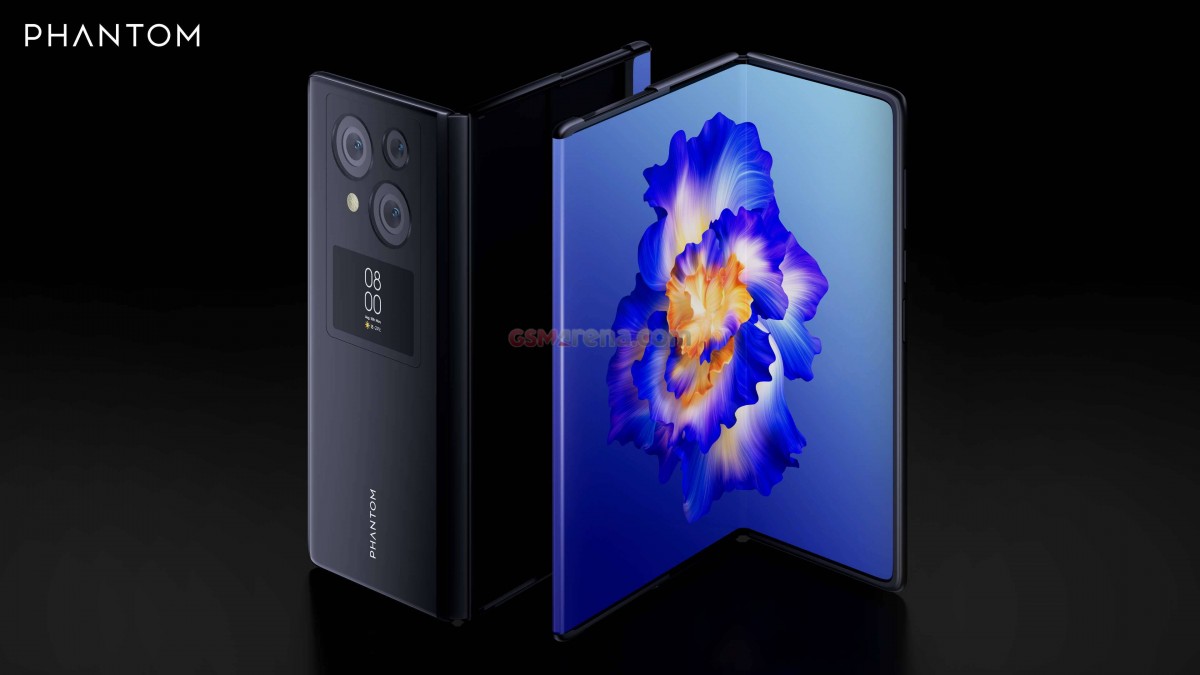 That being said, it can fold and slide out to a full 10.1 inches, which is as big as Apple's vanilla iPads. For comparison, the biggest foldable screen goes up to 8.02 inches.
Tecno says that the massive screen is made up of 11 functional layers to keep it flexible and durable.