Samsung has just filed a trademark for a new display technology to enable "lifelike" pixels in TVs and other screens. This new kind of pixels could bring even better color reproduction and viewing angles than current generation OLEDs.
The application was filed by Samsung Display and it will most likely be used on OLEDs for tablets and TVs. However, the technology may also be used on other high-end hardware such as AR/VR setups, laptops, or smartwatches.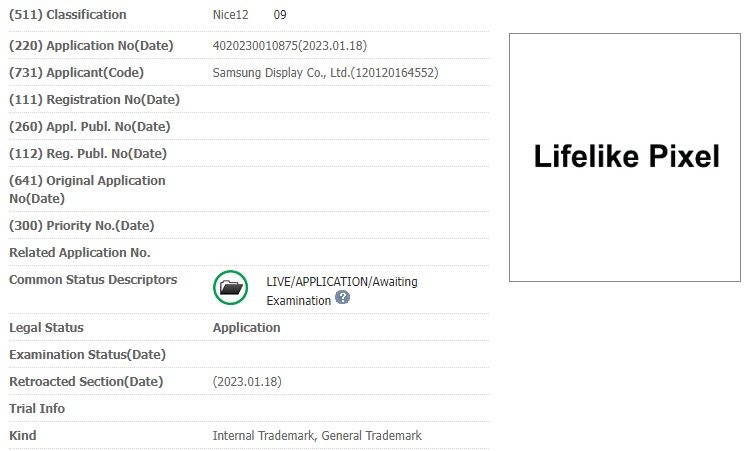 Finer details of this technology are still largely unclear since there have been no official announcements as of yet, though we may get to hear something later this year.
This trademark was filed on the same day that Samsung registered its Flex Hybrid technology, a screen that can fold and slide at the same time. This design feature could be seen on future laptops that can be folded into smaller sizes for portability.
Samsung has already showcased the Flex Hybrid screen at the recent Consumer Electronics Show (CES). It is able to expand from 10.5 inches (4:3) to 12.4 inches (16:10) for a true tablet-like experience, just like Tecno's recently unveiled Phantom Vision V concept phone.
But just like most concept devices, the Flex Hybrid will not be available as a commercial product anytime soon. Rival companies such as TCL, BOE, LG, and other major display makers have also showcased similar technologies in the past, meaning we may see this tech sooner than we anticipate.