Earlier this week, we learned that the Google Pixel 8 series will be powered by the company's new and improved Tensor 3 chip and now we have more to talk about thanks to a new leak.
According to leaked CAD-based renders, the Google Pixel 8 Pro seems to maintain the same design language as its predecessor. Despite its scheduled release in October, the early release of these renders could indicate a possible teaser during Google's I/O developer conference on May 10, similar to the Pixel 7 series unveiling last year.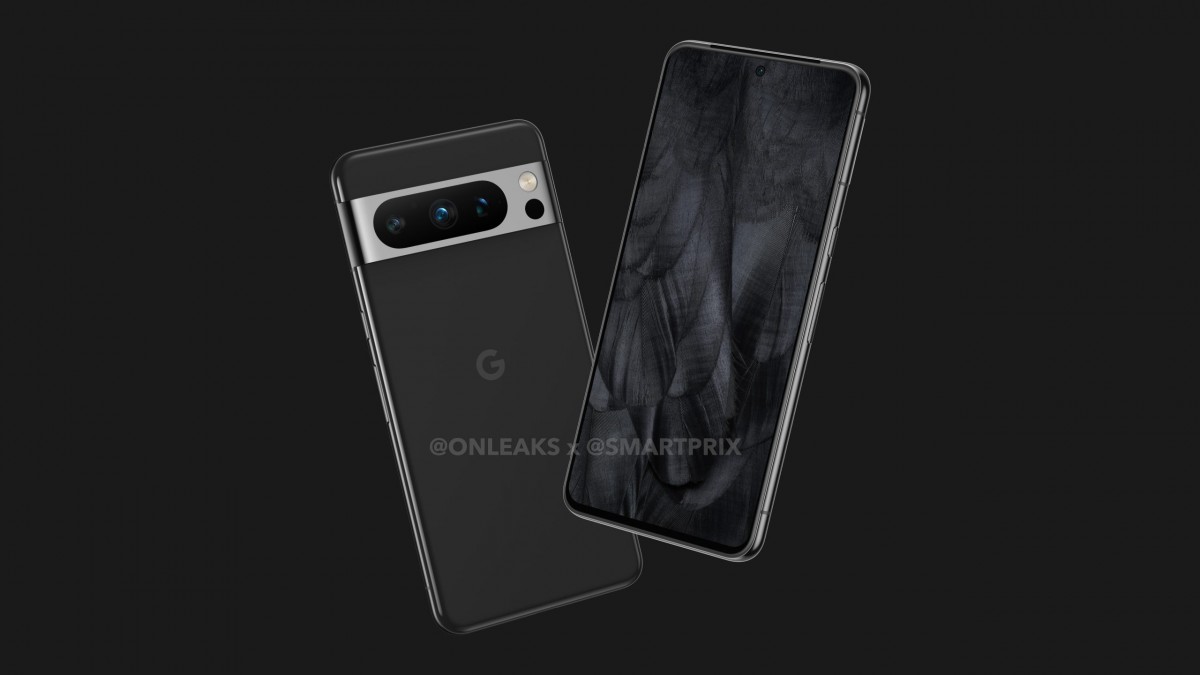 Compared to the Pixel 7 Pro, the Pixel 8 Pro appears to have more rounded corners and a less boxy overall appearance.
While the camera island is still identifiable as Pixel-like, there are differences. This time, Google seems to have placed all three cameras in the same oval opening in the metal. Additionally, there is a new sensor located under the flash, but its function remains uncertain.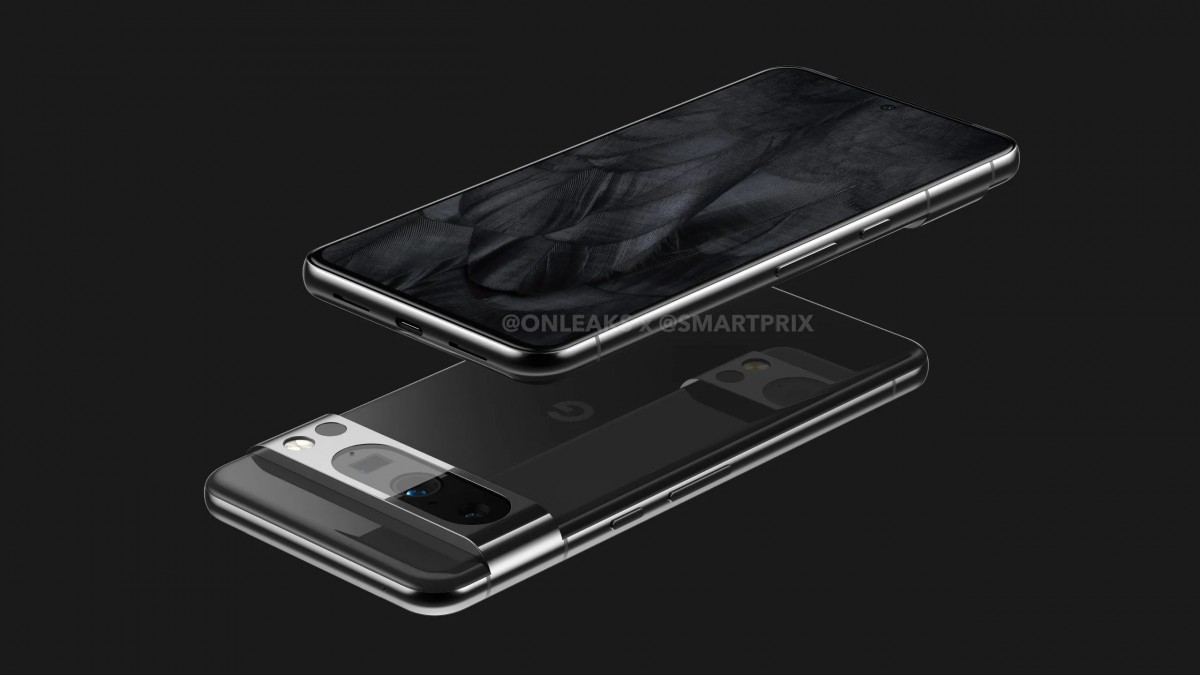 The Pixel 8 Pro reportedly has dimensions of 162.6 x 76.5 x 8.7 mm, with a thickness of approximately 12 mm at the camera bump. Its display is anticipated to be roughly 6.52″ in size, smaller than the Pixel 7 Pro's, but this size adjustment is to accommodate the phone's more rounded corners.
The power and volume buttons can be found on the right, while the USB-C port and speaker are located at the bottom. The SIM tray is situated on the left side.
Rumored to feature the forthcoming Google Tensor G3 SoC, the Pixel 8 Pro's processor will be based on the upcoming Samsung Exynos 2300, which uses Samsung's 3nm fabrication process.
This fabrication process has the potential to enhance the phone's performance and efficiency compared to the 5nm-fabbed Tensor G2.