In this digital era, the ability to convert documents from one format to another is crucial for seamless collaboration and efficient information sharing. Whether you're a student, professional, or small business owner, having a reliable and versatile PDF converter at your disposal can save you time and effort.
Unfortunately, most free PDF converters online either don't work properly, or take forever to do a simple task. On the other hand, paid converters either ask for ridiculous amounts of money or offer very limited free functionality.
This is where WorkinTool PDF Converter comes in, a tool that empowers you to effortlessly convert your files to and from PDF format. It not only brings reliable features for free but the paid functions are also being offered for 50% off.
Here are all the advantages you get with WorkinTool PDF:
Comprehensive Format Support
WorkinTool PDF Converter supports a wide range of file formats, making it a versatile solution for all your conversion needs. Whether you're dealing with common formats like DOCX, XLSX, PPTX, or JPG, or more specialized formats such as RTF, CSV, or EPS, WorkinTool PDF Converter has got you covered.
This extensive format support ensures that you can seamlessly convert documents from various sources and maintain consistency across different file types.
Reliable Conversion Accuracy
WorkinTool PDF Converter boasts exceptional conversion accuracy, ensuring that your documents retain their original formatting, fonts, and images throughout the conversion process.
Whether you're converting Word documents, Excel spreadsheets, PowerPoint presentations, or even image files, WorkinTool PDF Converter guarantees a flawless outcome every time.
Fast Conversion Speed
With its advanced conversion algorithms, WorkinTool PDF Converter delivers lightning-fast conversion speeds, allowing you to transform multiple files in mere seconds. No more waiting around for conversions to complete.
User-Friendly Interface
Simplicity is key, and WorkinTool PDF Converter delivers an intuitive and user-friendly interface that allows even the most novice users to navigate and operate the software effortlessly.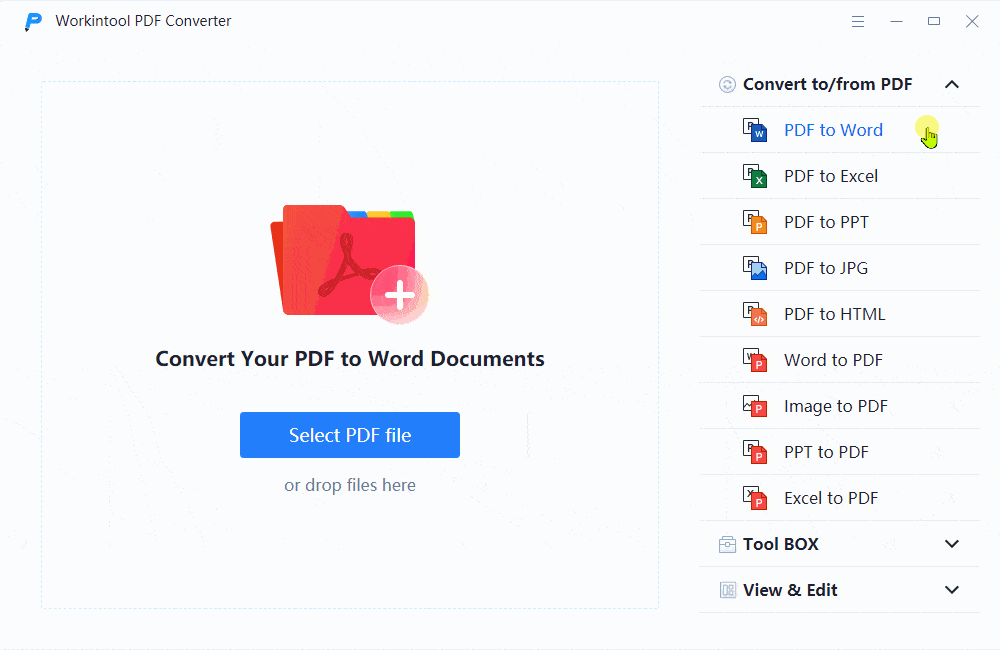 The conversion process is as easy as selecting your desired files, choosing the output format, and clicking a single button to initiate the conversion. The converter takes care of the rest, eliminating any complexities and enabling smooth and hassle-free conversions.
Advanced Security Features
When dealing with sensitive or confidential documents, data security becomes paramount. WorkinTool PDF Converter recognizes the importance of protecting your information and offers advanced security features. You can encrypt your converted PDFs with passwords, restrict access to specific individuals, and more.
Head over to WorkinTools' website and use code 'pdf-coupon' to get 50% off.