Today, a new WhatsApp for Android beta update (version 2.23.19.8) has been released, featuring a newly added screen referred to as "Third-party chats," as reported by WABetaInfo.
Currently, this screen remains non-functional and inaccessible to users, as noted by WABetaInfo. Nevertheless, its name strongly hints at the initial steps towards enabling Meta's encrypted messaging app for cross-platform compatibility.
Take a look at the screenshot below. Since the feature is still in development, it only shows a glimpse of what's to come.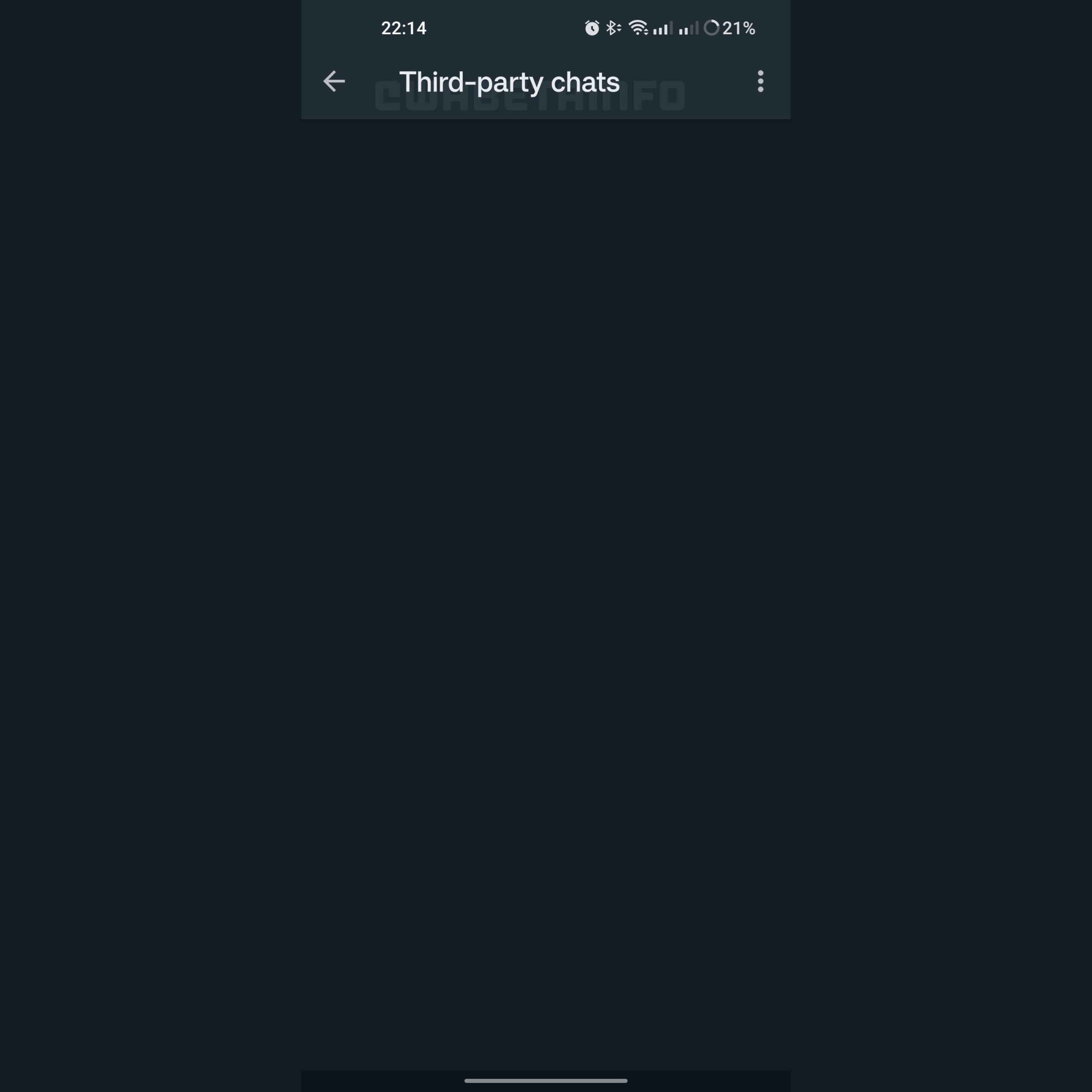 This beta release follows closely on the heels of the European Commission's recent confirmation that Meta, the owner of WhatsApp, falls within the definition of a "gatekeeper" according to the EU's Digital Markets Act (DMA). This classification mandates that communication software like WhatsApp must establish interoperability with third-party messaging apps by March 2024.
According to the European Commission's FAQ regarding the law, the primary objective of the DMA is to prevent gatekeepers from imposing unfair conditions and to guarantee the accessibility of crucial digital services.
In addition to mandating interoperability for messaging apps, the DMA also stipulates that gatekeepers must allow users to uninstall pre-installed apps and explore alternative app stores.
In response to the DMA, both Meta and Microsoft have outlined their intentions to establish their mobile app stores. Concurrently, the European Commission is conducting an inquiry to determine whether Apple's iMessage and Microsoft's Bing search engine, Edge browser, and advertising service comply with the criteria set forth in the new regulation.