Huawei has just launched its latest Watch GT4, available in two stylish variations – the 41mm model featuring a "Pendant Design" and the 46mm version with an "Octagonal Design."
This latest iteration incorporates upgraded TruSeen 5.5+ technology, a suite of sensors and algorithms designed to deliver enhanced and more precise health tracking capabilities.
The choice between the 41mm and 46mm options is distinguished by battery life and aesthetics. In terms of battery life, the larger 46mm model can last up to an impressive 14 days, while the smaller 41mm variant offers a commendable 7-day battery life.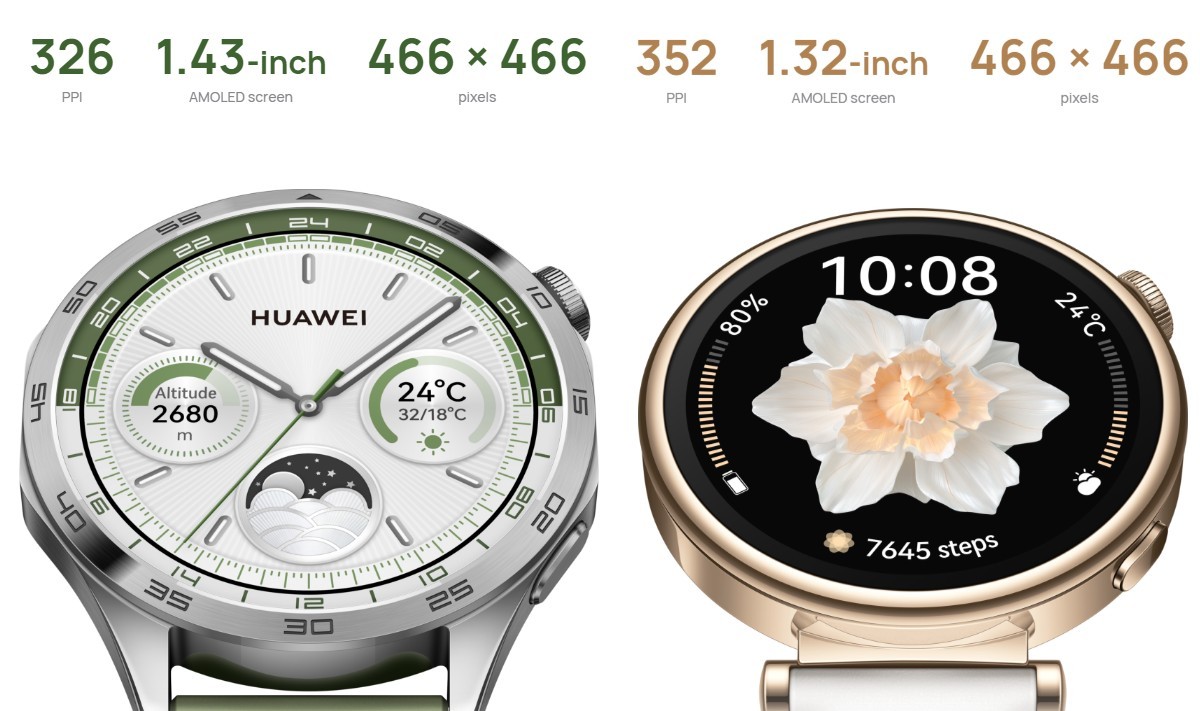 It's worth noting that both models boast a 20% improvement in battery life compared to their respective GT3 predecessors. Additionally, this new series introduces an enhanced Always-On Display mode, featuring up to 20% more visible elements than previous iterations.
In terms of display, the 46mm model features a 1.43-inch AMOLED screen, while the 41mm variant boasts a slightly smaller 1.32-inch AMOLED display. Both screens offer impressive resolutions, with 466 x 466 pixels for the 46mm model (resulting in 326 pixels per inch) and 466 x 466 pixels for the 41mm version (equating to a pixel density of 352 pixels per inch).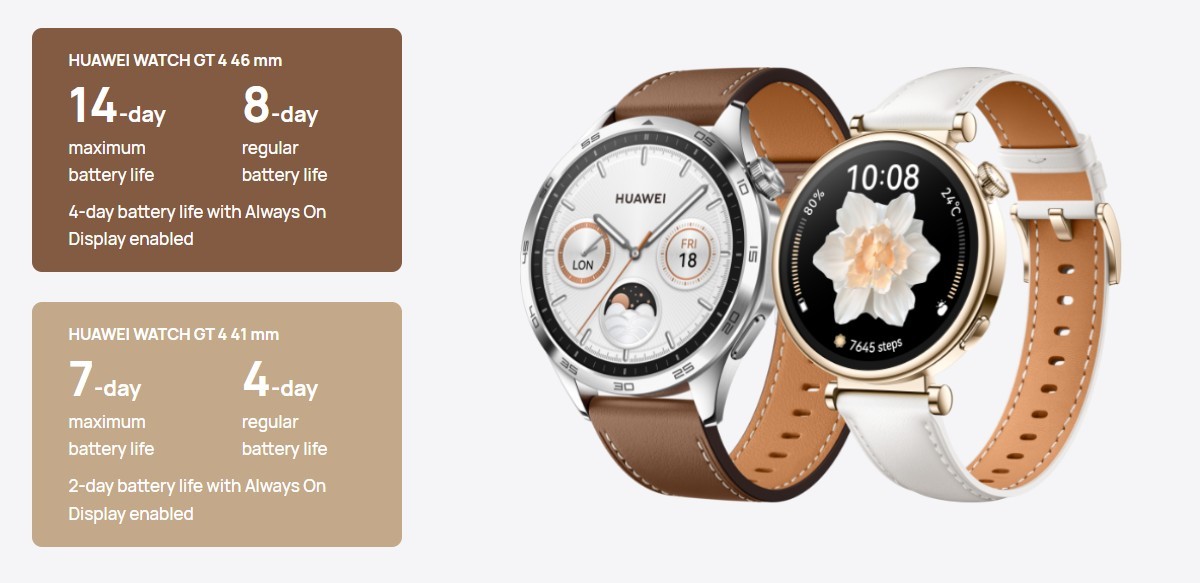 The upgraded TruSeen 5.5+ technology introduces the new TruSleep 3.0 feature set. This includes comprehensive Sleep Monitoring, Sleep Breathing Awareness, and SpO2 tracking during sleep, providing alerts for any breathing irregularities.
Another noteworthy addition is the Menstrual Cycle Management 3.0 feature. Huawei claims this feature is 15% more accurate in predicting the start of the menstrual cycle than mainstream smartwatches.
For outdoor activities, the dual-band, five-system GNSS technology offers 30% more precise positioning accuracy, even in urban environments with tall buildings. The watch supports tracking for a wide range of sports (over 100 options) and has expanded to include activities such as Padel and even e-sports.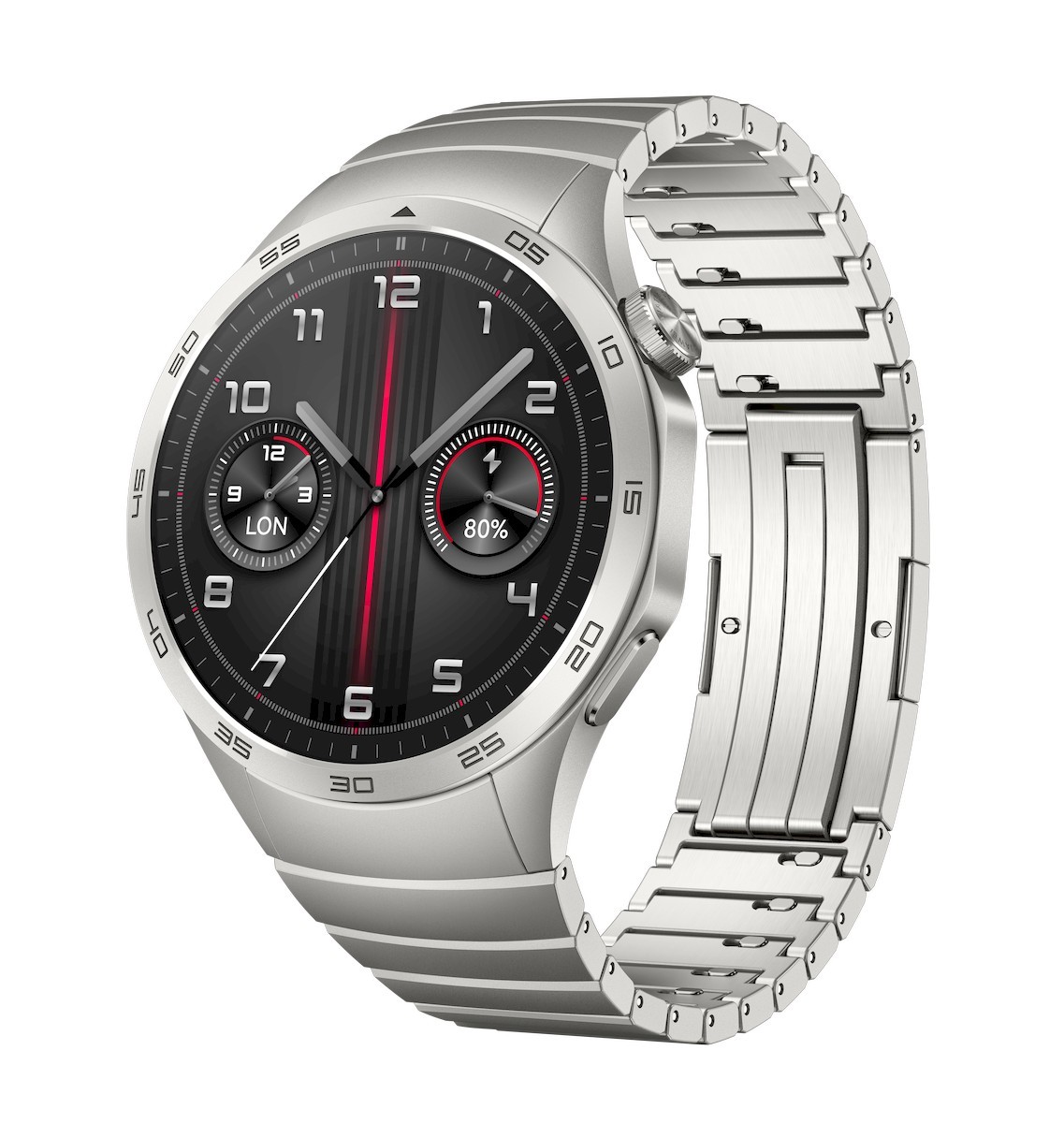 The newly introduced "Stay Fit" feature assists you in monitoring your caloric intake by providing real-time health data. Meanwhile, the "Activity Rings" offer a quick and convenient way to gauge your daily progress, displaying information on calories burned, exercise duration, and standing activity.
The Huawei Watch GT4 46mm is available at a base price of €250 featuring a "black rubber" strap made from fluroelastomer material. Additionally, there are options like the Brown Leather and the Rainforest Green GMT, both priced at €270.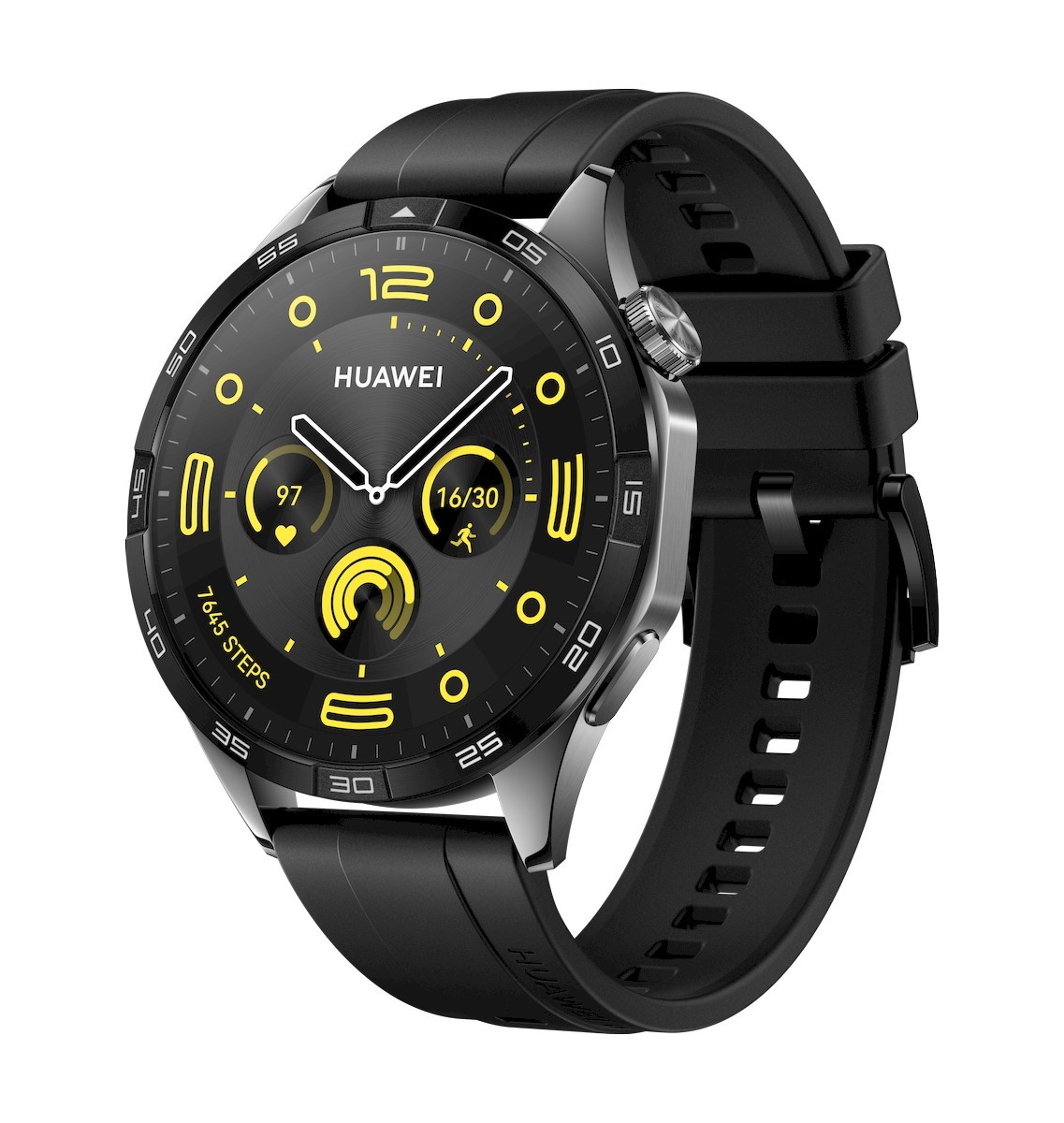 The GMT version comes with a braided composite strap crafted from recycled ocean-bound nylon. The highest-tier model is the Steel version, priced at €350, offering a bracelet constructed from 316L stainless steel.
As for the Huawei Watch GT4 41mm, it also starts at €250, and it includes a White Leather strap. For €300, you can opt for the Milanese bracelet featuring a convenient magnetic clasp. Finally, there's the premium Two-Tone Piano Key design available for €400, meticulously handcrafted in a 17-step process for an exquisite finish.