There has been a lot of speculation in the media regarding the launch of a limited edition Mehran VX in Pakistan. However, Pak Suzuki's Customer Relation Center (CRC) has denied the speculations.
While talking to ProPakistani, member of Pak Suzuki CRC said:
While the production of Mehran can be confirmed, the launch of a limited edition Mehran VX. There is currently no news regarding the launch or the features of the Mehran VX limited edition for now.
The rumors started circulating after a circular surfaced which confirmed not only the launch of the limited edition Mehran but also its features and price-tag.
You can find the circular attached below: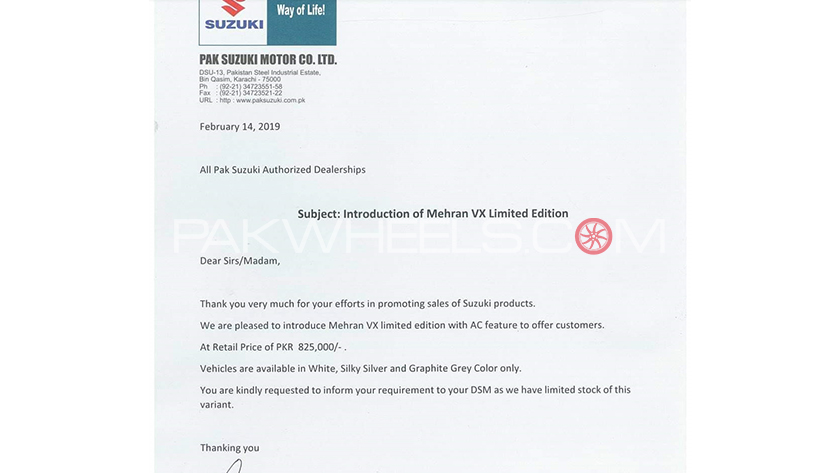 According to the rumors, limited edition variant of Mehran VX will come with the AC feature and in white, silky silver and graphite grey colors. The price of this limited edition variant will be Rs. 825,000.
However, Pak Suzuki CRC has denied these rumors. Not only that, back in July 2018, the company officially confirmed the discontinuation of Mehran's VX variant.
It remains to be seen whether the company will make a public statement regarding these rumors or not.
---
Stay tuned for more updates regarding this matter.