Today we have another one of Xiaomi's products outside of its tech lineup, the Empty Valley Automatic Umbrella. The design and appearance of the umbrella are nothing out of the ordinary, but it does come with some handy features.
The umbrella supports one-handed use with its one-button folding mechanism, allowing for smooth folding and unfolding. It is folded three times over to reduce its size as much as possible. Once its folded, it is only 32cm long and 5.8cm wide and weighs just 412 grams which let you carry the umbrella around with ease.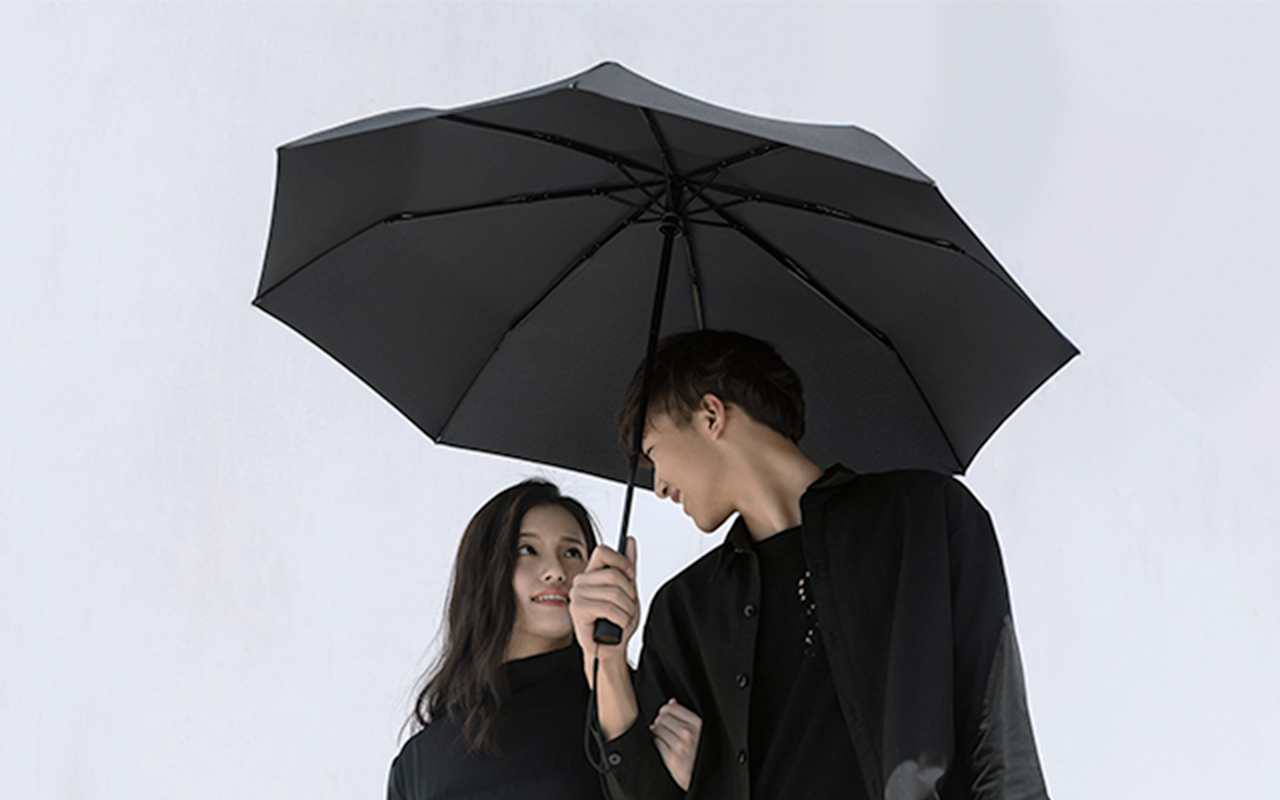 Once open, the hood of the umbrella has a 58.5cm radius (up to 4 feet wide), allowing it to easily accommodate two people underneath. The material of the canvas is not just waterproof, but also provides shielding against the heat of the sun. The durability of the cloth, coupled with high-strength fiberglass and eight-arm structure, is built to withstand strong winds.
The Xiaomi Empty Valley Automatic Umbrella is only available in black and is on sale on the Xiaomi Youpin store for $7.28 dollars.