Following in the footsteps of Liverpool, Tottenham made a remarkable comeback against Ajax to secure their first-ever Champions League final appearance.
Lucas Moura's last-gasp strike saw the player complete his hat-trick and seal an incredible 3-2 win to leave the Dutch team heartbroken.
Ajax's impossible run to the final seemed destined as they lead 3-2 on aggregate on the night. Deep in the stoppage time, a ball broke to Lucas in the box and the Brazilian sent a low shot beyond the despairing dive of Ajax keeper Andre Onana to seal the comeback to send Mauricio Pochettinho's men through on away goals.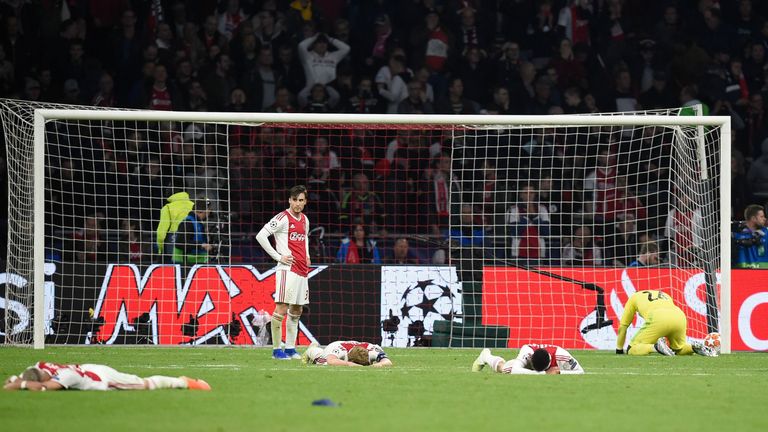 As the ball hit the back of the net, Ajax players hit the ground in despair. Tottenham will now meet Liverpool in an all-English Champions League final.
Leading 1-0 from the first-leg, it seemed that Ajax had killed off the tie with captain Matthijs de Ligt and Hakim Ziyech both scoring in the first-half.
That left Tottenham needing a comeback, similar to Liverpool against Barcelona the night before but in a shorter amount of time.
A brace by Lucas Moura made Ajax nervous before he finally delivered the devastating blow in the 96th minute to deny Ajax their first final since 1996.