Xiaomi already has features to boost game performance in its smartphones, but it's now introducing something much more significant for its premium handsets. Smartphones with up to 8GB RAM and above should easily be able to make use of this new feature.
---
ALSO READ
Xiaomi Mi 10T & 10T Pro Launched as "True Flagships" of 2020
---
The Chinese brand has announced a new feature called RAMDISK, which will be able to use your phone's RAM as storage to significantly boost performance. We have seen this feature before on PCs but will be seeing it for the first time in Smartphones soon.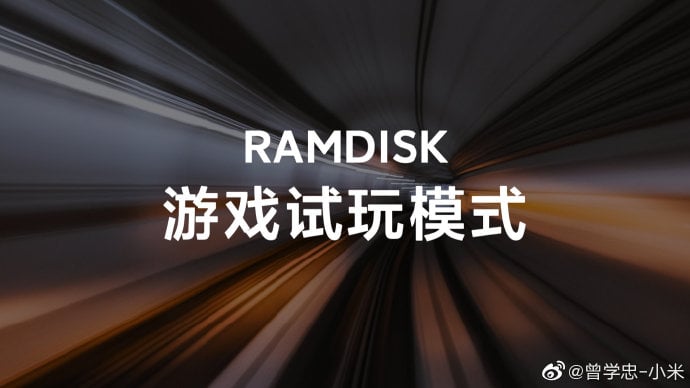 The RAMDISK feature will set aside a portion of RAM to be used as virtual storage. Since the read and write speeds of RAM is much faster than conventional storage, this will give the performance a massive boost.
As an example, the Xiaomi Mi 10 Ultra has LPDDR5 RAM and UFS 3.1 storage. The read and write speeds of UFS 3.1 is rated at 1700+MB/s and 750+MB/s respectively on this phone, whereas RAM speed can go up to 44GB/s.
Speaking of the Mi 10 Ultra, it should be one of the best phones to make use of this feature since it has up to 16GB RAM, which leaves plenty of space for games.
As of now, there are only a few games that support this feature but these will install and start incredibly fast and loading screens will be eliminated as well. Deleting the game will not leave behind fragments on your device that could slow down your phone over time.
Xiaomi is currently working on making this feature compatible with more devices and games available on Android.