WhatsApp brings improvements to its smartphone and desktop app every now and then and it's about time the tablet side got some love. The chatting app is bringing a significant visual improvement for WhatsApp on tablets which should help with multitasking.
The newest beta version of WhatsApp for Android now offers a dual-panel interface designed specifically for tablets. As always, the news comes from none other than WABetaInfo. 
Here is what it will look like.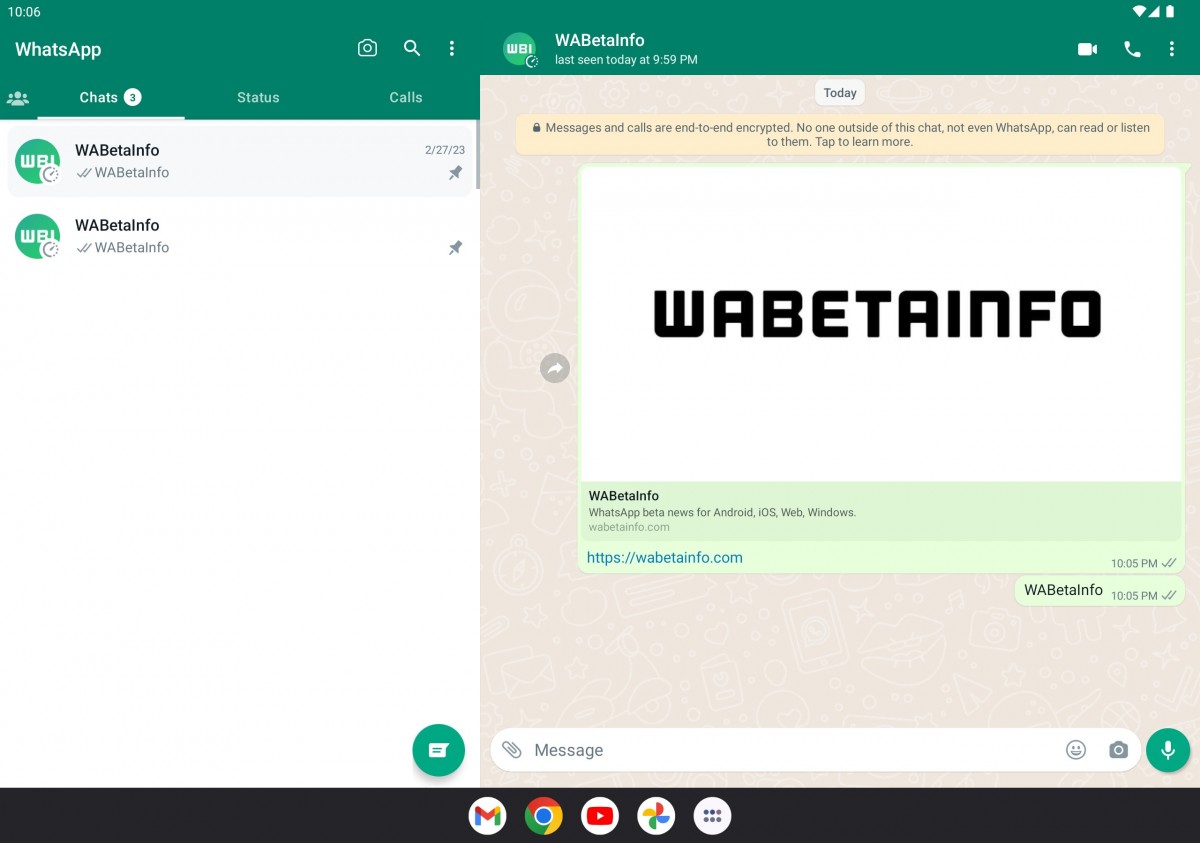 Previously, the tablet version displayed the chat in full-screen mode, leaving users to navigate back to the chat list every time to switch to a different conversation.
However, thanks to the recent update, the chat list is continuously visible when opening a chat. Although the split view feature is also present within the calls and status tabs, it is more beneficial for the chats section.
The split view simplifies switching between conversations without interrupting ongoing chats. Moreover, it enhances chat management and organization by allowing users to effortlessly scroll through the list of conversations and locate the ones they want without leaving the currently open tab.
Typically, such features are subjected to testing in the beta channel for an extended period (ranging from weeks to months) before being implemented for everyone. Hopefully, it will make it out of beta soon.