Xiaomi's latest mechanical keyboard is now available for sale in China. The new TKL mechanical keyboard ticks all the right boxes while keeping the price as low as $27.
The keyboard presents a trio of connectivity options, encompassing Bluetooth, wired, and 2.4G wireless connections. In an elegant black design, this keyboard adopts a compact 87-key layout, omitting the numeric keypad for a space-saving form factor.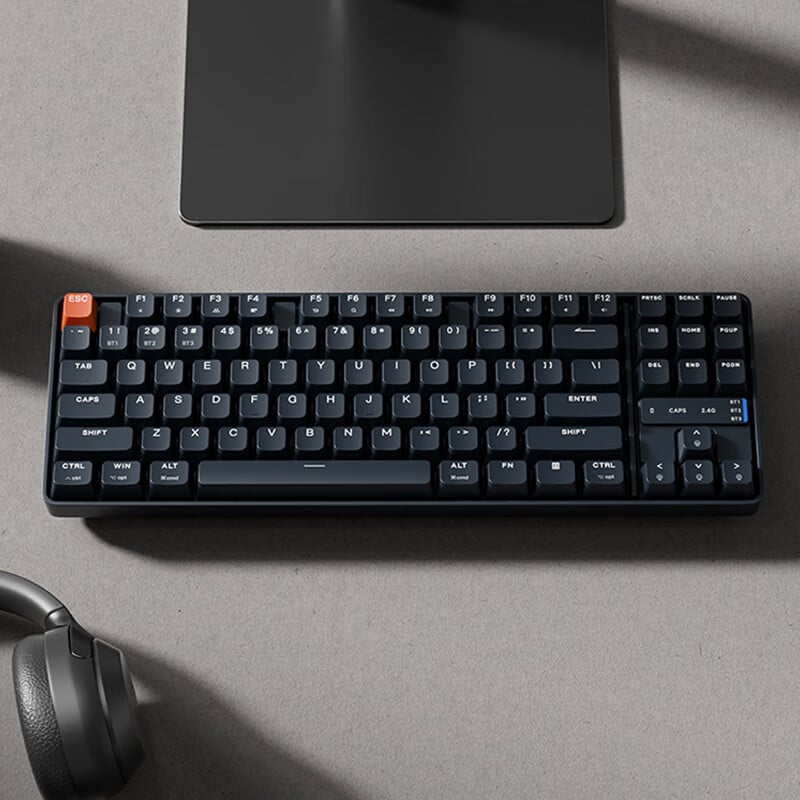 It boasts dedicated buttons for effortless switching between various connection modes and ensures compatibility with both Windows and Mac operating systems. This keyboard is purpose-built to deliver versatility and help conserve valuable desk space.
It is available with two mechanical switch types: the linear VC-Pro and the tactile VB-Pro. Both incorporate satellite axis technology to ensure a dependable typing experience with comprehensive anti-ghosting capabilities. The keycaps are manufactured using a dual-color injection molding process, guaranteeing character transparency.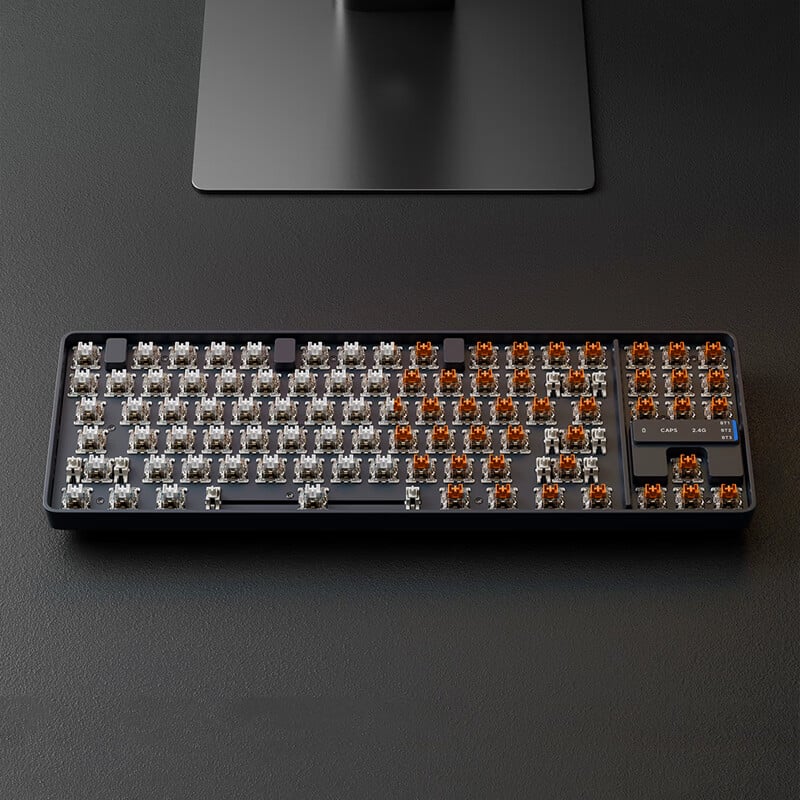 When coupled with the integrated white backlighting, this feature ensures key visibility even in low-light environments. Users can select from six distinct lighting effects to make their setups more customizable.
This keyboard offers a stable and comfortable typing experience, thanks to features such as enhanced curvature and finely-tuned switches. It seamlessly supports both Windows and macOS computers and provides three connectivity modes, including Bluetooth, which can remember up to three devices for swift switching.
Additionally, the keyboard enables customizable switches with a remarkable lifespan of up to 50 million keypresses, allowing users to tailor their typing experience to their liking.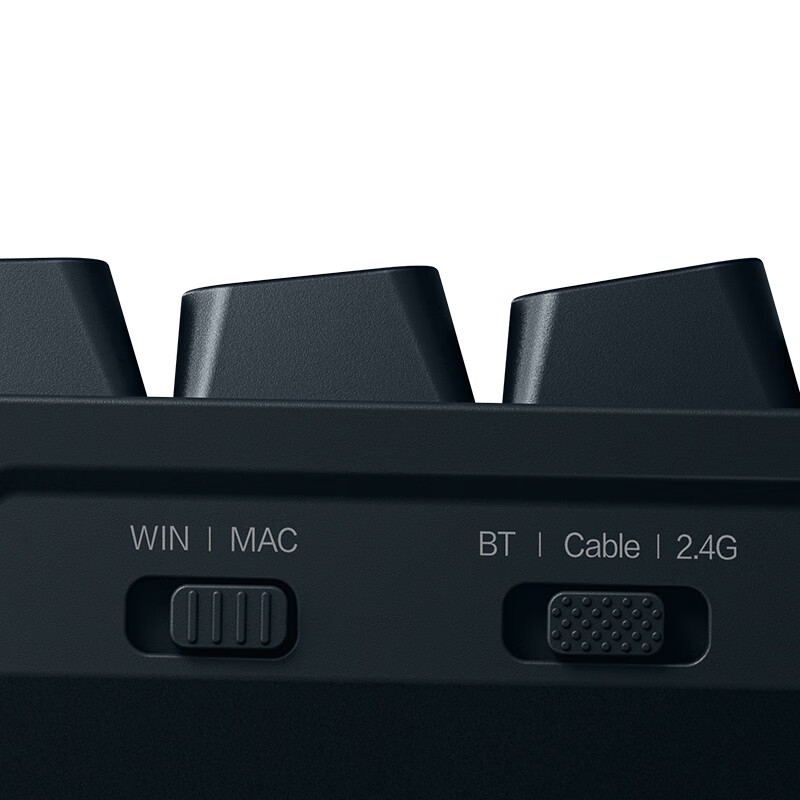 The keyboard provides ergonomic adaptability with three adjustable tilt angles that alleviate wrist strain during prolonged usage, promoting comfort. Its meticulous design incorporates a scientifically optimized key layout and precision-tuned satellite axis technology for the larger keys, ensuring consistently stable and satisfying key presses.