India has just released a list of its most powerful celebrity brands. Unsurprisingly Virat Kohli, Deepika Padukone and Ranveer Singh are on the list.
Duff and Phelps released the fourth list of India's Most Powerful Celebrity Brands. Interestingly Virat Kohli is the only non-actor among the Top Ten in the list.
The list, which has been compiled by finance advisers, has plenty of public figures. We have included the top 10 powerful celebrities for the same:
1. Virat Kohli
The Indian Cricket Team Captain is currently valued at US $170.9 million. Based on Duff & Phelps managing director Aviral Jain's statement, plenty of sportspeople are in the list but only one in the top 10. The cricketing prodigy has 24 brands endorsements of various sorts.
"While Bollywood celebrities dominate the rankings of the top 20 celebrities, sportspersons provide tough competition. Virat Kohli, Sachin Tendulkar, MS Dhoni and PV Sindhu collectively contributed almost USD 241 million, which is over 27 per cent of the cumulative brand value of the top 20 celebrities pegged at USD 877 million."
2. Deepika Padukone
Bollywood babe Deepika Padukone followed behind Virat with $102.5 million worth. The Bollywood diva has 21 brands endorsements. She's also 4th on Forbes richest Bollywood actors.
---
ALSO READ
Deepika Padukone Becomes the First Actress to Make It to Forbes Top 5 Indian Celebrities List
---
3. Akshay Kumar
One of the most hardworking actors in Bollywood. Akshay's brand is worth 67.3 million dollars. He jumped up a spot compared to last year.
4. Ranveer Singh
The actor is worth 63 million dollars based on his endorsements for 2017. He jumped up a spot compared to last year.
5. Shahrukh Khan
King Khan significantly fell from grace this year. Last  year he was in second place but is only worth 60.7 million dollars this year.
6. Salman Khan
This Khan may have beat Shahrukh Khan on Forbes list of richest Indian actors but SRK's brand is worth more. Salman's brand is valued at 55.8 million dollars.
7. Amitabh Bachchan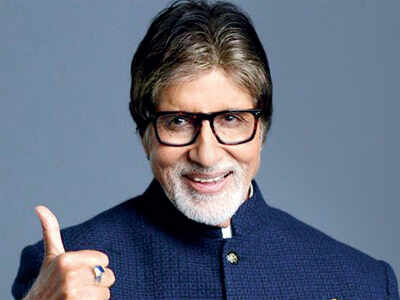 The megastar and Bollywood Shehnshah is worth 41.2 million dollars.
8. Alia Bhatt
The young actress jumps up a spot with a brand worth 36.5 million dollars.
9. Varun Dhawan
The actor's brand is worth 31.6 million dollars. That's barely past the value of the actor in tenth place.
10. Hrithik Roshan
The actor's ranking on the list tanked significantly. Last year he was in the seventh place. He's currently valued at 31 million dollars.