Qualcomm has scheduled a launch event on March 17 to unveil a new chipset from the Snapdragon 7 series. This chip is expected to be the Gen 2 version of the current variant that launched during spring 2022.
Although the name of the new platform has not been officially announced, rumors are also pointing toward Snapdragon 7+ Gen 1, but it is more probable that the new chipset will be named Snapdragon 7 Gen 2, following the new naming pattern of the Snapdragon 8 series.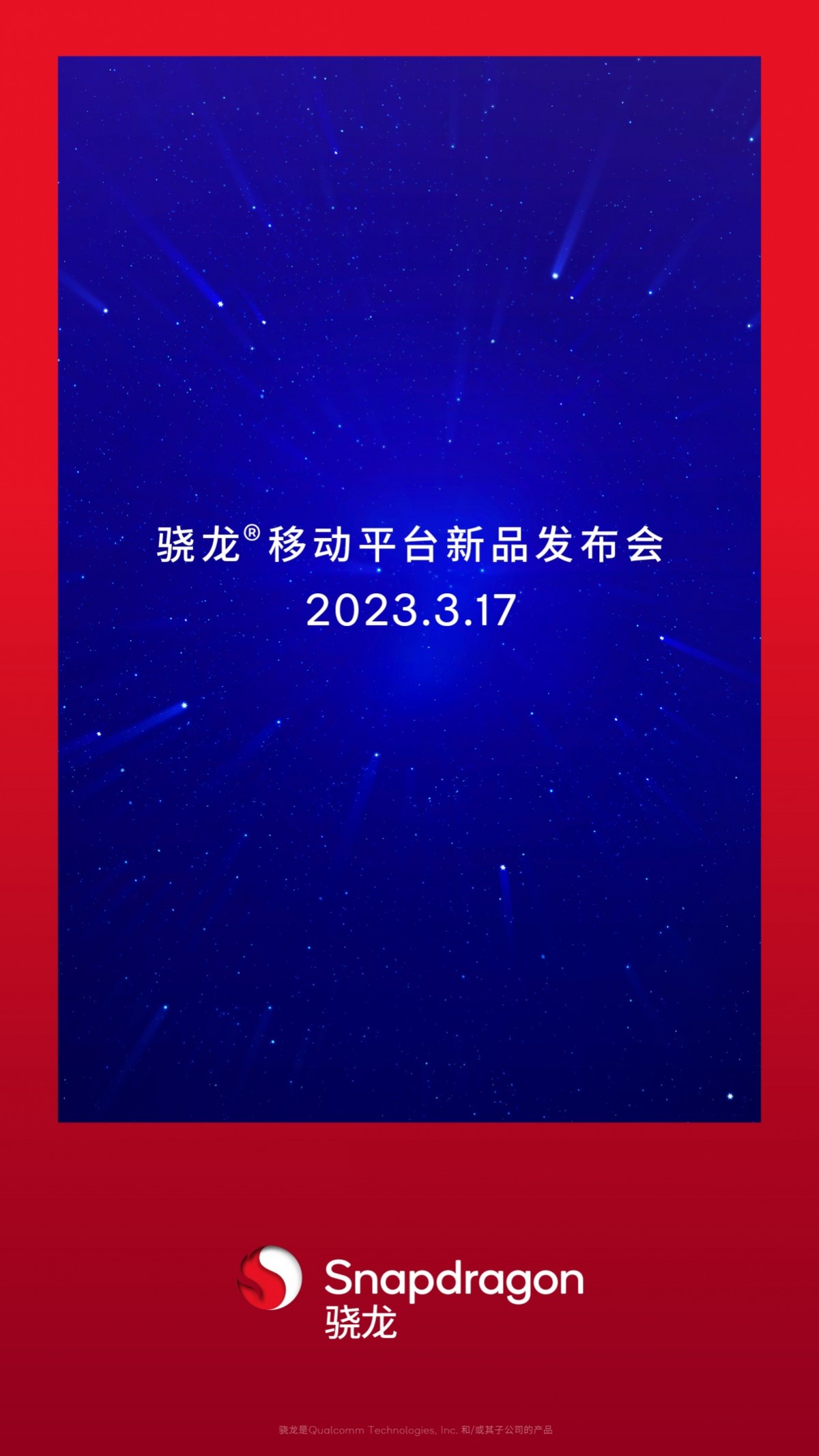 We only have limited information regarding the new chipset at the moment. However, a Geekbench listing leak suggests that the Snapdragon SM7475 chipset will feature one Cortex-X2 core clocked at 2.92 GHz, three Cortex-A710 units running at 2.5 GHz, and four 1.8 GHz Cortex-A510 cores.
If the information is accurate, it will mark the first time that Snapdragon uses Cortex-X2 on a mid-range chipset. This means that the upcoming Snapdragon 7 Gen 2 chip is going to be nearly as powerful as previous generation flagship chips.
One leakster has claimed that the GPU will be Adreno 725 with a 580Hz clock speed and the platform will be manufactured by TSMC using the 4nm process.
This chip is going to power upper mid-range phones in 2023 and perhaps early 2024, though we don't know exactly which devices will get it first. Qualcomm typically announces which phones are going to feature the new chipset during its product launch so we will have to wait for that information.