Handheld gaming consoles are starting to become all the rage again thanks to Steam Deck and the Asus ROG Ally, and Qualcomm is all for it. The American chipmaker has officially unveiled its range of Snapdragon G-series chipsets made specifically for portable gaming consoles,
These chipsets are divided into three different tiers, the Snapdragon G1 Gen 1, the G2 Gen 1, and the G3x Gen 2 for more premium devices.
Snapdragon G1 Gen 1
The Snapdragon G1 Gen 1 variant is tailored for fanless handhelds optimized for game streaming, promising an impressive battery life of over 10 hours. It incorporates an eight-core Kryo CPU, an Adreno A11 GPU, along with Wi-Fi 5 connectivity and Bluetooth 5.0.
Display-wise, this chipset is capable of supporting resolutions of up to 720p at 60 fps.
Snapdragon G2 Gen 1
Meanwhile, the Snapdragon G2 Gen 1 edition is geared towards powering handheld devices intended for both mobile and cloud gaming. Similar to its predecessor, it employs an eight-core Kryo CPU, but it boasts a more potent Adreno A21 GPU.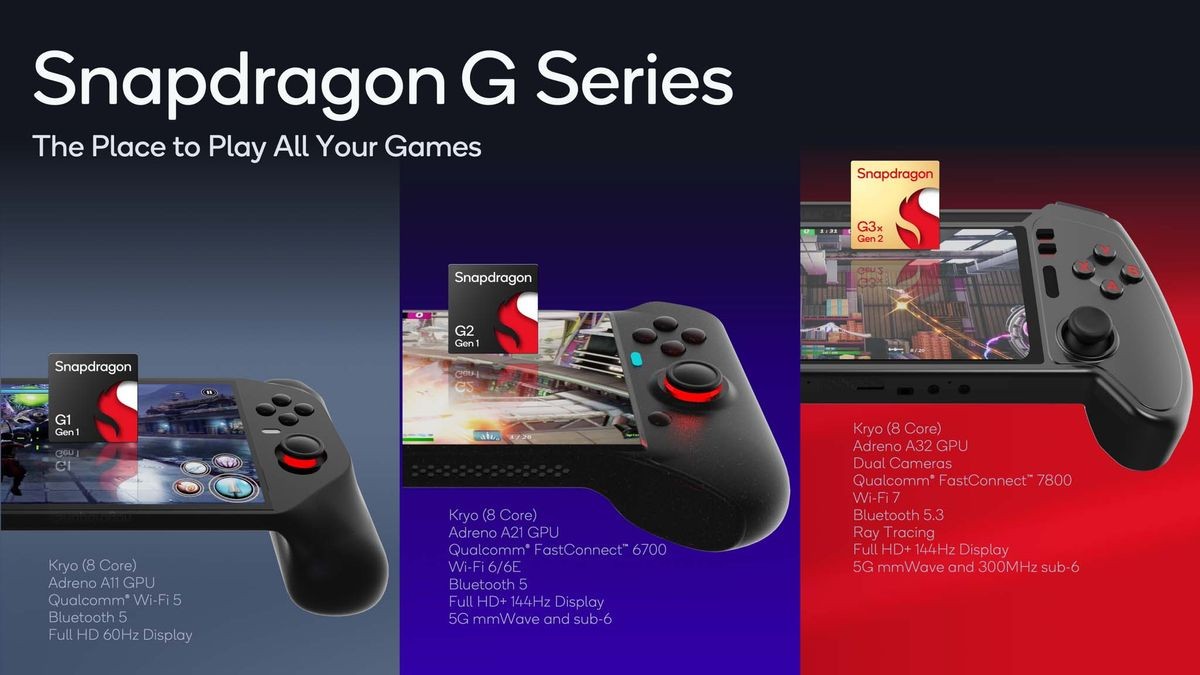 Notably, the G2 series advances in terms of connectivity, with the inclusion of Wi-Fi 6/6E and 5G capabilities, facilitated by the Snapdragon X62 5G modem. Display performance sees an enhancement as well, accommodating FHD+ resolutions running at up to 144 fps.
Snapdragon G3x Gen 2
Targeting flagship handheld devices aspiring to offer PC-level gaming experiences while on the move, the latest high-tier chipset within the G-series is the G3x Gen 2. Boasting an eight-core Kryo CPU, this iteration demonstrates a remarkable 30% increase in processing speed compared to its forerunner.
Notably, the chip is equipped with the new Adreno A32 GPU, enabling a performance enhancement of 2 times over its precursor.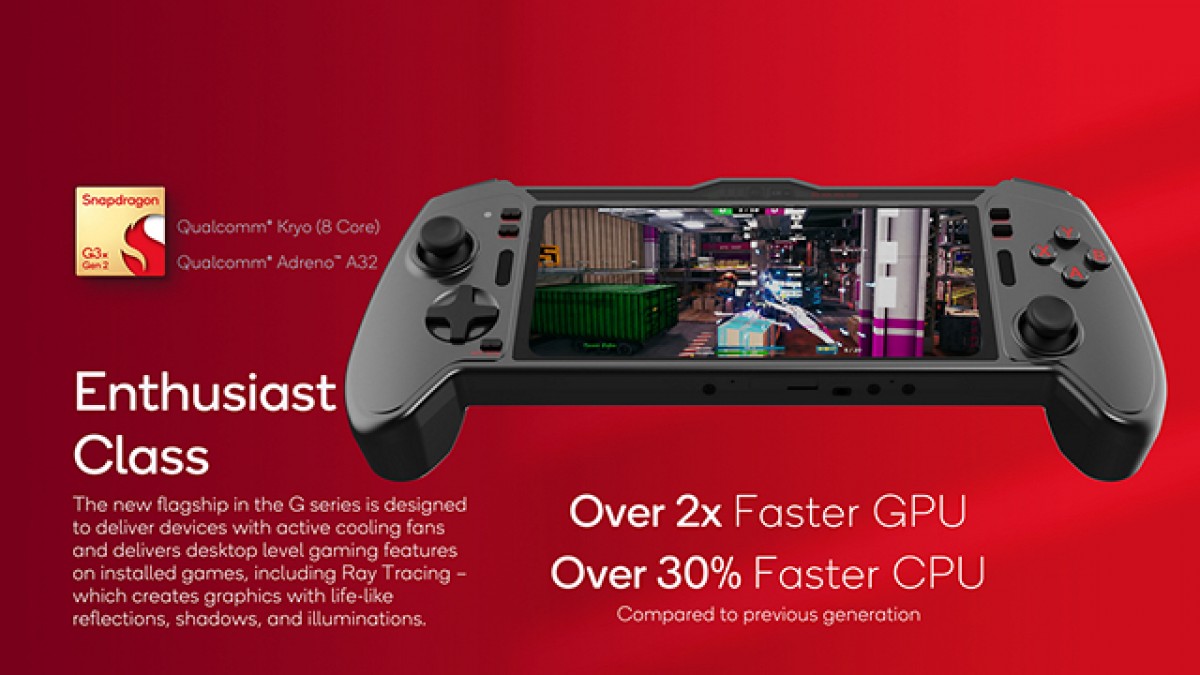 The Snapdragon G3x Gen 2 takes strides in multiple directions, supporting advanced features like ray tracing, Wi-Fi 7, and 5G connectivity. Display capabilities are equally impressive, accommodating resolutions of up to 1080p at a remarkable 144 fps.
Additionally, Qualcomm highlights the inclusion of support for PCIe Gen 4 SSDs and stereo haptics, further underscoring the chip's comprehensive capabilities.
Qualcomm has already partnered with several gaming handheld companies including AyaNeo, Huaqin, Inventec, and Thundercomm with new Snapdragon G-powered devices coming later this year.
Via: Gsmarena