Yesterday, OnePlus held a major launch event and unveiled multiple products, including the worldwide debut of its 11th flagship. The company also introduced its first tablet, the OnePlus Pad, and announced that foldable phones are set to arrive in Q3 of this year.
The potential names for the foldable phones are rumored to be the OnePlus V Fold and OnePlus V Flip, as the names have already been trademarked by the Chinese Intellectual Property Administration (CNIPA).
However, the render provided by GizChina is just speculative and should not be taken as a confirmed design. The image below simply looks like a foldable OnePlus 11, but in a new purple color variant.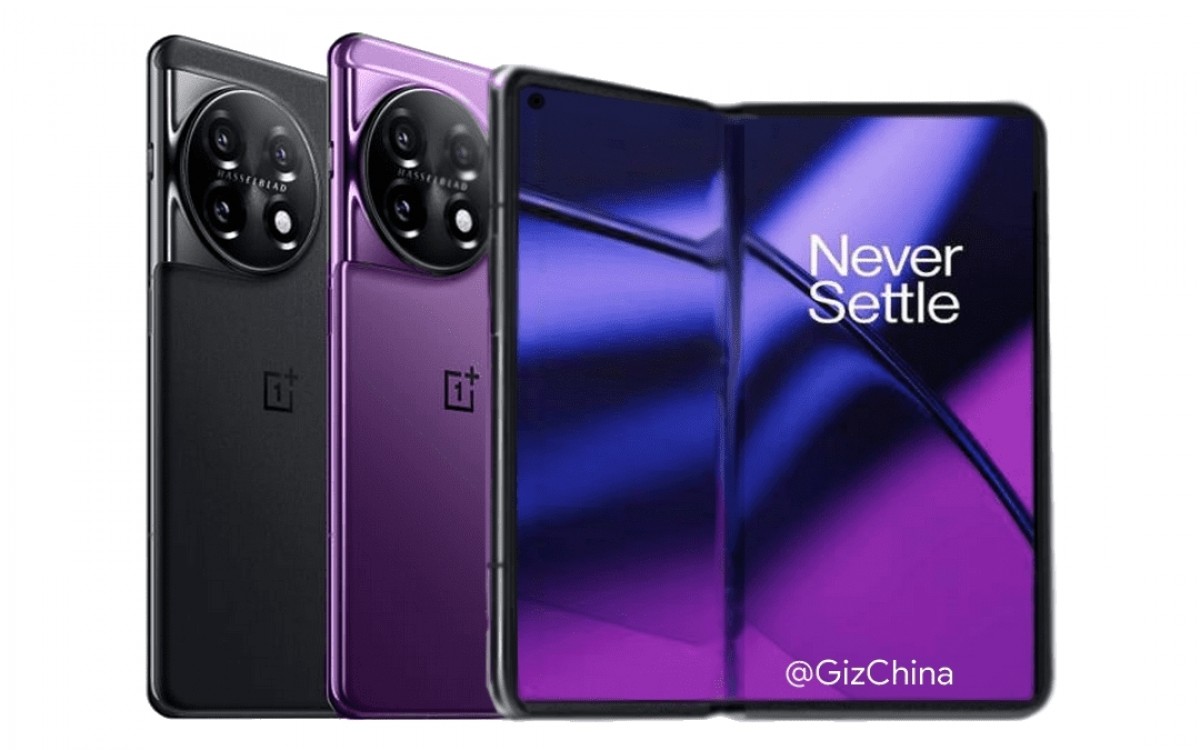 It's expected that the V Fold and V Flip will resemble the Find N2 and Find N2 Flip, due to the close collaboration between Oppo and OnePlus. This implies that the global foldable market is set to become even more thrilling, as Honor and Oppo are also planning to introduce their first global devices in the same year.
An industry tipster has reported on the trademark filing and stated that these smartphones are undergoing testing in multiple regions, including Europe. It appears that OnePlus aims to emulate Samsung's Galaxy Z Fold and Z Flip foldable and flip devices, respectively.
If so, then Samsung would finally have more competition to deal with in the market, forcing all companies to improve their products more aggressively and maintain competitive pricing, which will only benefit end consumers like us.
However, it remains to be seen if the OnePlus V Fold or V Flip will ever arrive in the global market.