MacOS Sonoma, Apple's latest operating system update for MacBooks is here and it is named after a scenic town in California. This new release showcases a range of user interface enhancements, including the introduction of interactive widgets.
Apple has also unveiled iOS 17, the next big update coming to iPhones later this year. But first, let's talk about Sonoma.
Sonoma
MacOS Sonoma takes desktop widgets to the next level, leveraging the advancements introduced in iOS 16. With Continuity, iPhone users can seamlessly transfer their iOS widgets to their Mac, as long as both devices are connected to the same Wi-Fi network.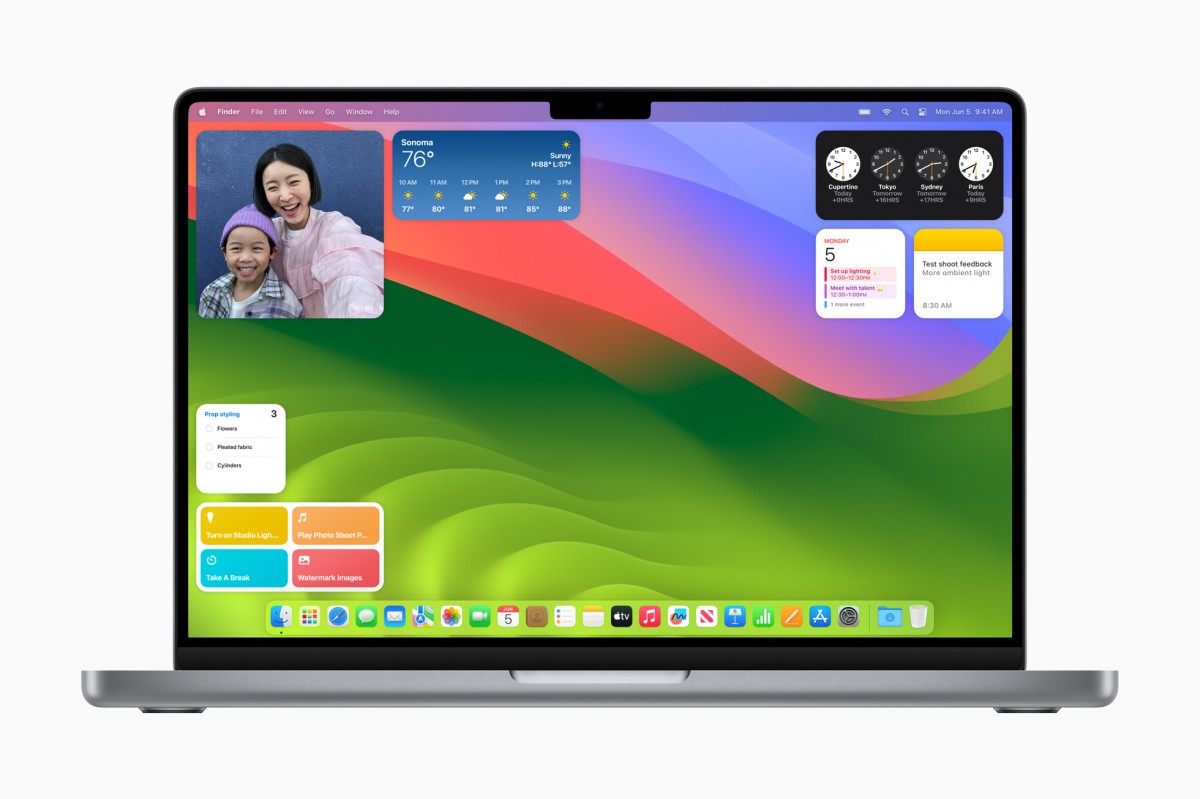 Presenter Overlay lets you share documents from your desktop while keeping your face on camera. Additionally, this feature offers augmented reality (AR) effects and Video Reactions, which can work with any video conferencing app.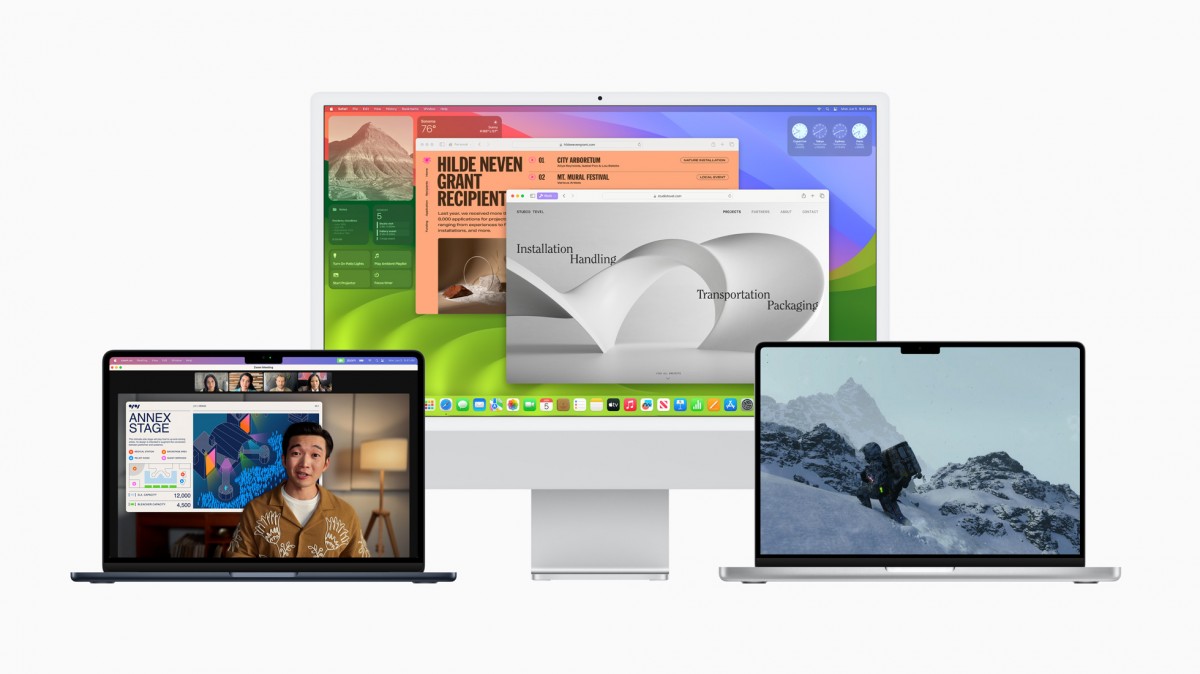 Game mode prioritizes a game's access to CPU and GPU resources for better performance. Apple has also made notable improvements in audio latency when using AirPods, resulting in a significantly reduced delay.
Additionally, the input latency of Bluetooth controllers, such as Xbox and PlayStation joysticks, has been enhanced through a doubled Bluetooth sampling rate.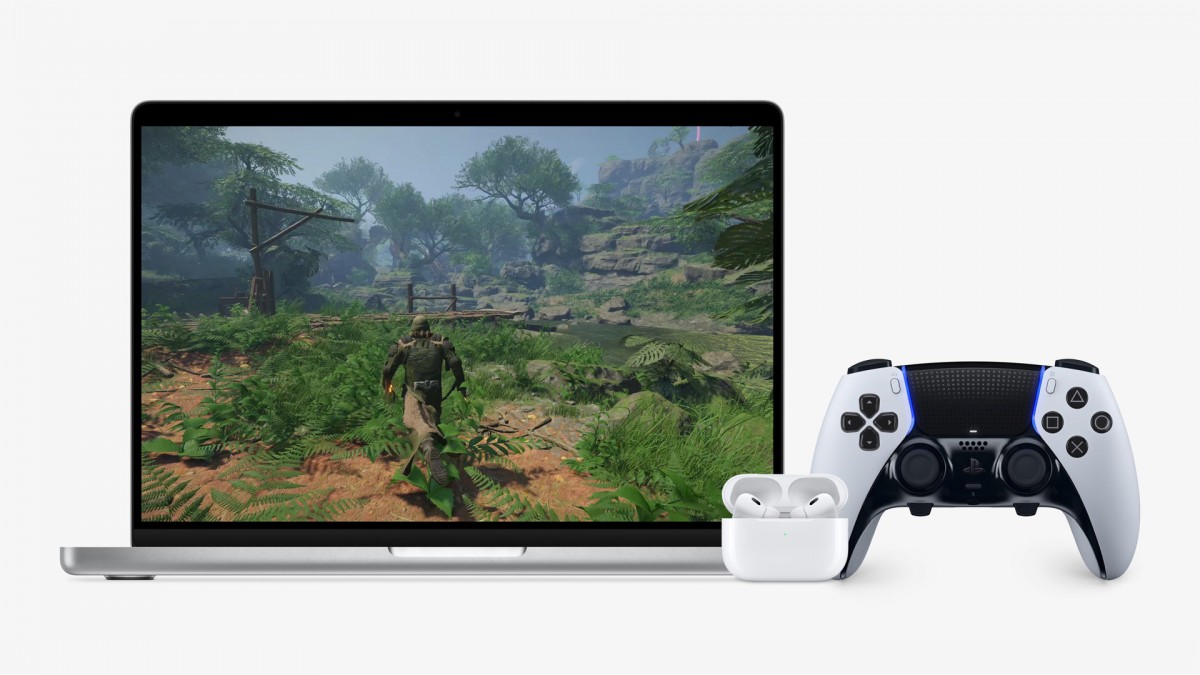 Speaking of gaming, Hideo Kojima, the renowned game developer behind the Metal Gear series, announced the arrival of Death Stranding Director's Cut on macOS later this year. Thanks to Metal's game porting kit, developers can now bring their titles to macOS more efficiently than ever before.
The Sonoma update introduces a range of enhancements to Safari as well, including the addition of family passwords and web browsing profiles based on topics. Moreover, web apps now function as regular macOS apps, complete with notification support and the ability to be pinned to the dock.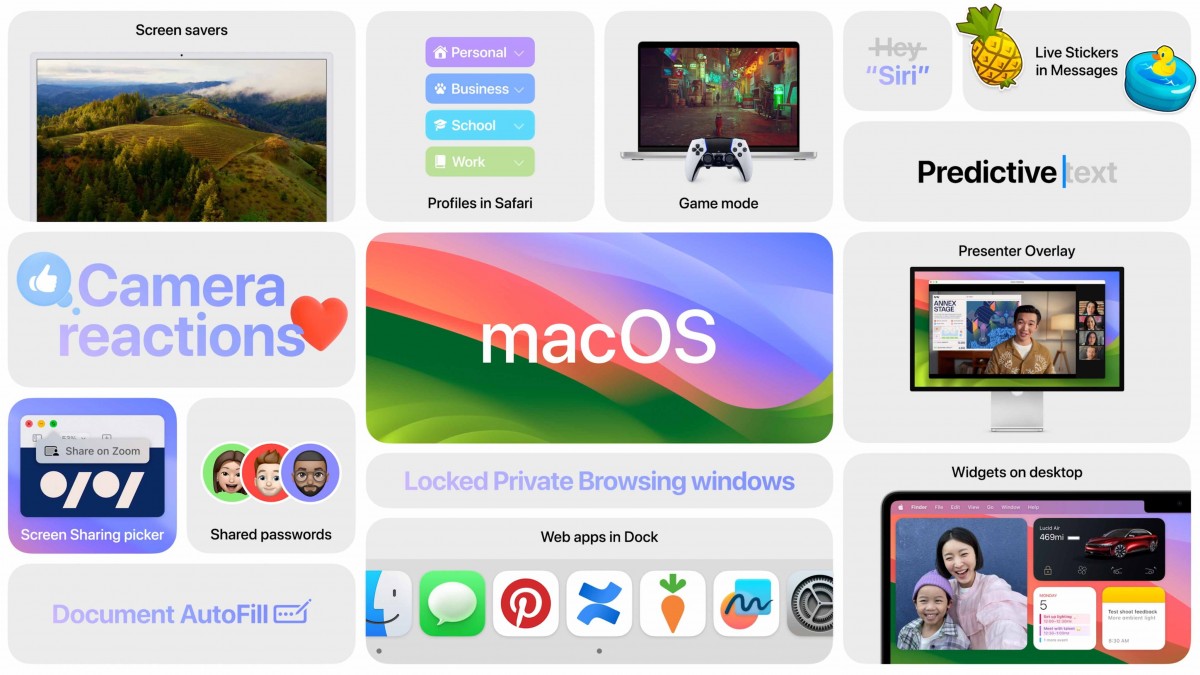 There are also a bunch of smaller updates such as improved autocorrect, updated reminders with intelligent grocery lists, and enhanced PDF quick form-filling and document scans in the Notes app.
The developer beta of macOS Sonoma is now accessible today. A public beta is set to be released next month, followed by the official launch of macOS Sonoma in the upcoming fall.
iOS 17
iOS 17 introduces a range of subtle enhancements without any standout features. Nevertheless, these additions have the potential to be highly practical, and in typical Apple fashion, many new functionalities seamlessly integrate across devices.
One notable addition is Live Voicemail, allowing you to avoid answering calls from unfamiliar numbers. Instead, your phone will answer on your behalf and display live scrolling text of the caller's message, enabling you to quickly determine if it's worth engaging in conversation.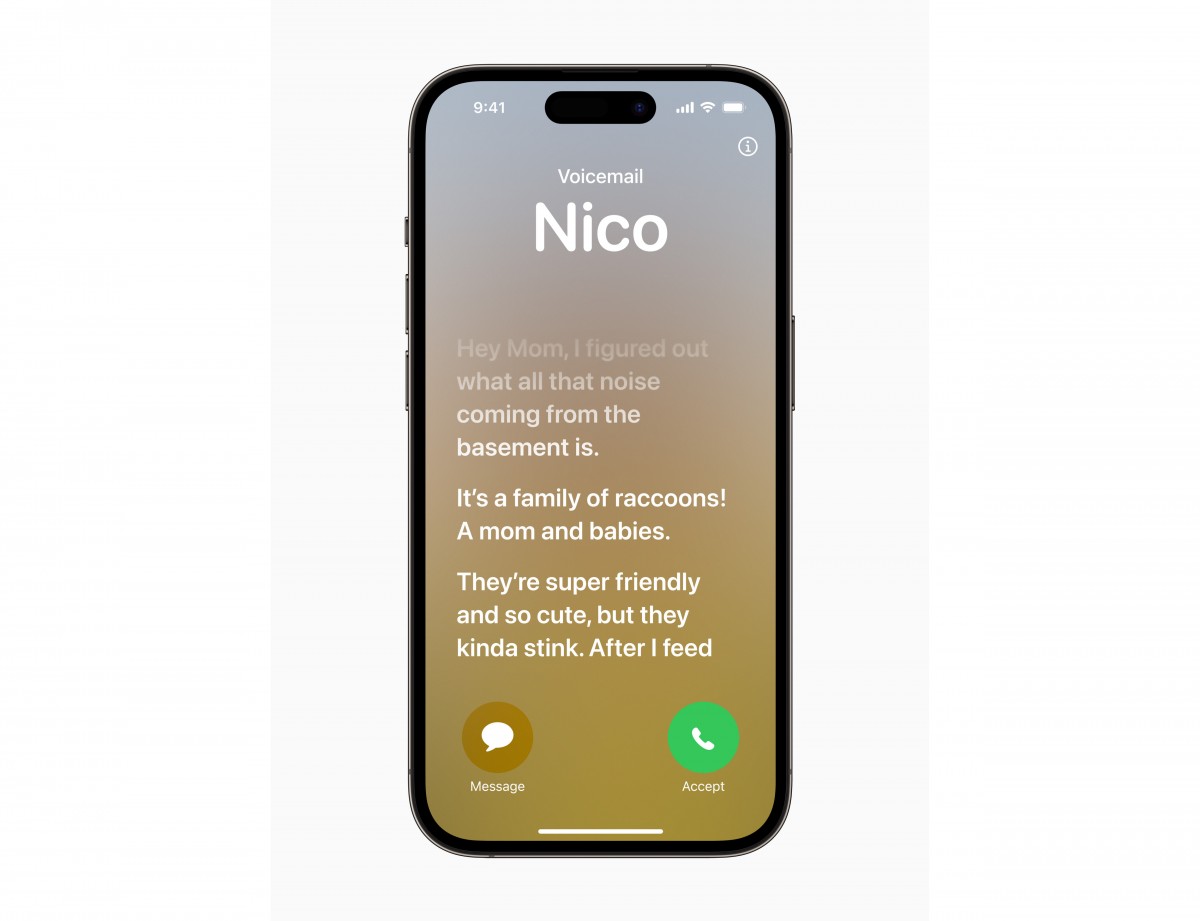 Spam calls identified by carriers will be automatically declined rather than appearing as Live Voicemail. The entire transcription process occurs locally on the device, ensuring privacy.
Next, there's the introduction of customizable call screens, known as Contact Posters. This includes the addition of eye-catching typography and font colors. These customizable call screens extend beyond Apple's own apps and are compatible with third-party applications.
They are also utilized in a new feature called NameDrop, which simplifies the process of sharing contact details. By tapping your phones together or an iPhone with an Apple Watch, contact cards can be effortlessly exchanged. Furthermore, SharePlay now enables the simultaneous sharing of music and video streams on two devices. Additionally, it allows streaming music to playback head units through the owner's iPhone.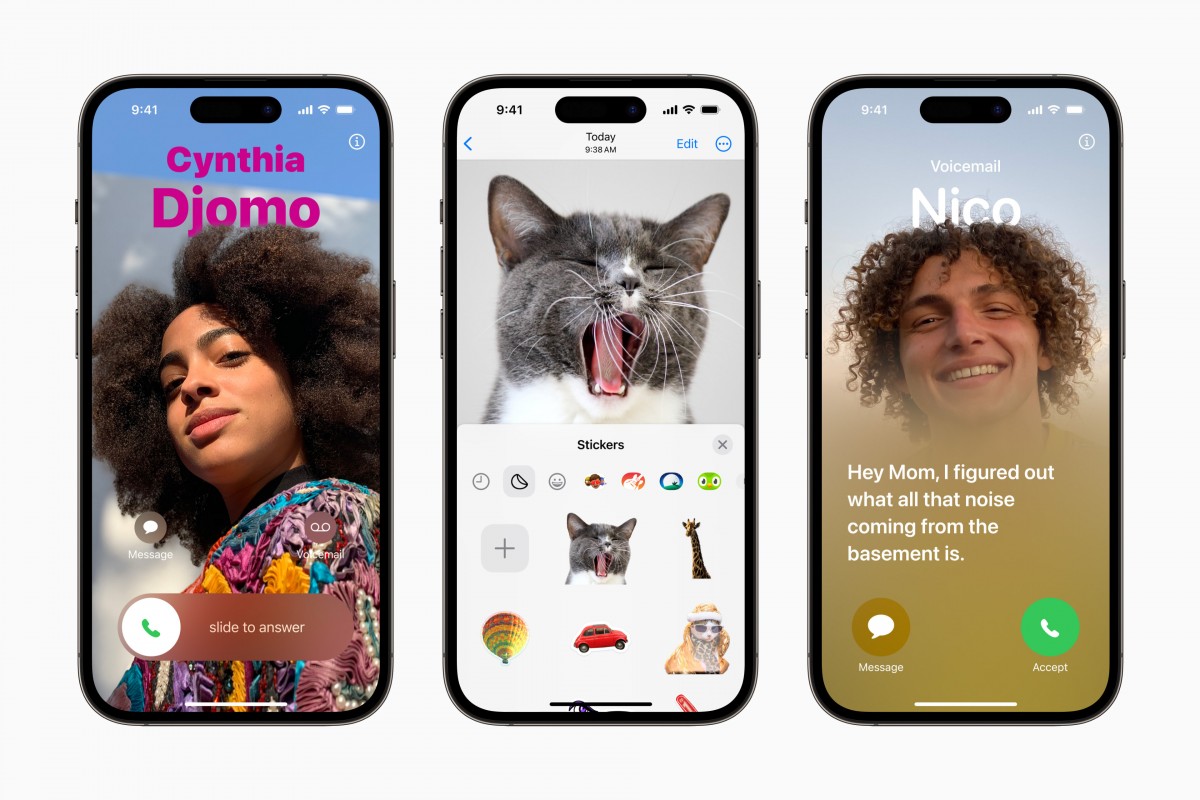 FaceTime has introduced the ability to leave audio and video messages, allowing you to communicate even when the other person is unavailable. These calls now support Video Reactions, featuring a variety of engaging visual effects such as hearts, balloons, fireworks, laser beams, rain, and more. These effects can be activated through simple gestures and will also be compatible with third-party applications.
One notable FaceTime update is the ability to make and receive calls on your Apple TV, or seamlessly transfer a call from your iPhone to your Apple TV.
A new addition to iOS 17 is the Journal app, which offers curated suggestions for journal entries based on your recent activities, including photos, people, places, and workouts, making it convenient to start an entry and enhance your journaling experience.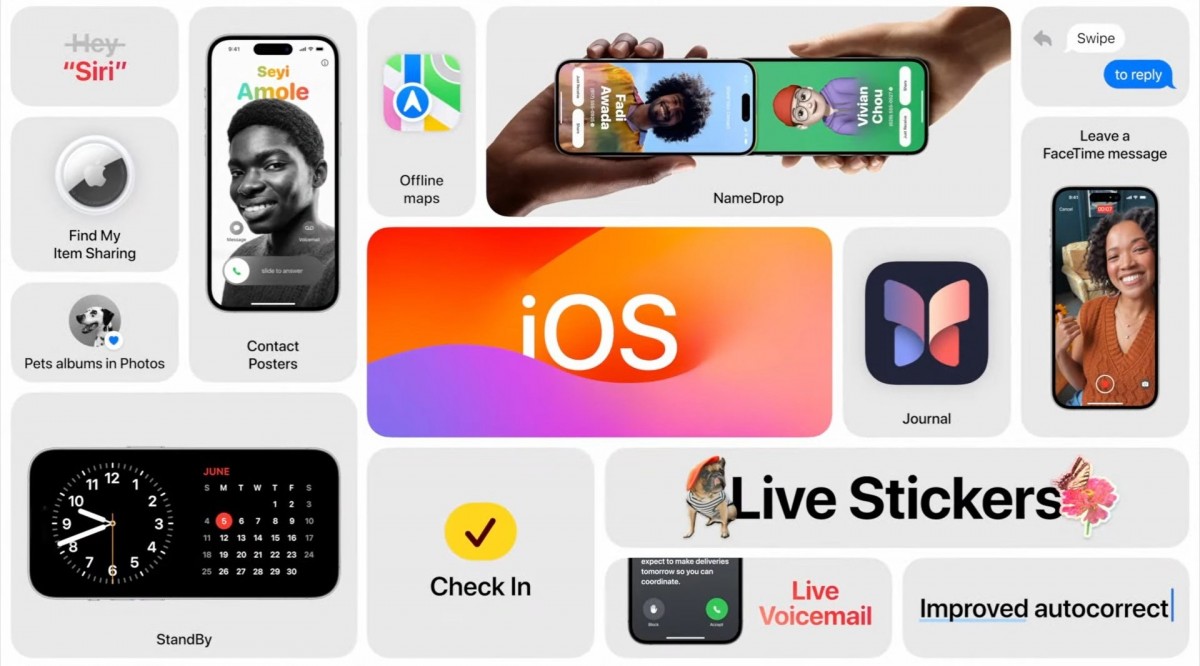 The iOS keyboard has received significant enhancements to improve the typing experience. It now incorporates AI-enhanced autocorrect, and inline predictions, and utilizes a new speech recognition model.
iMessage has also undergone improvements, including enhanced searching capabilities with filters, a swipe-to-reply function for quick responses, and the ability to transcribe voice messages. Additionally, iMessage now supports real-time location updating within the app. Emoji stickers and Live Stickers have also been upgraded, with the ability to create stickers based on subjects extracted from photos.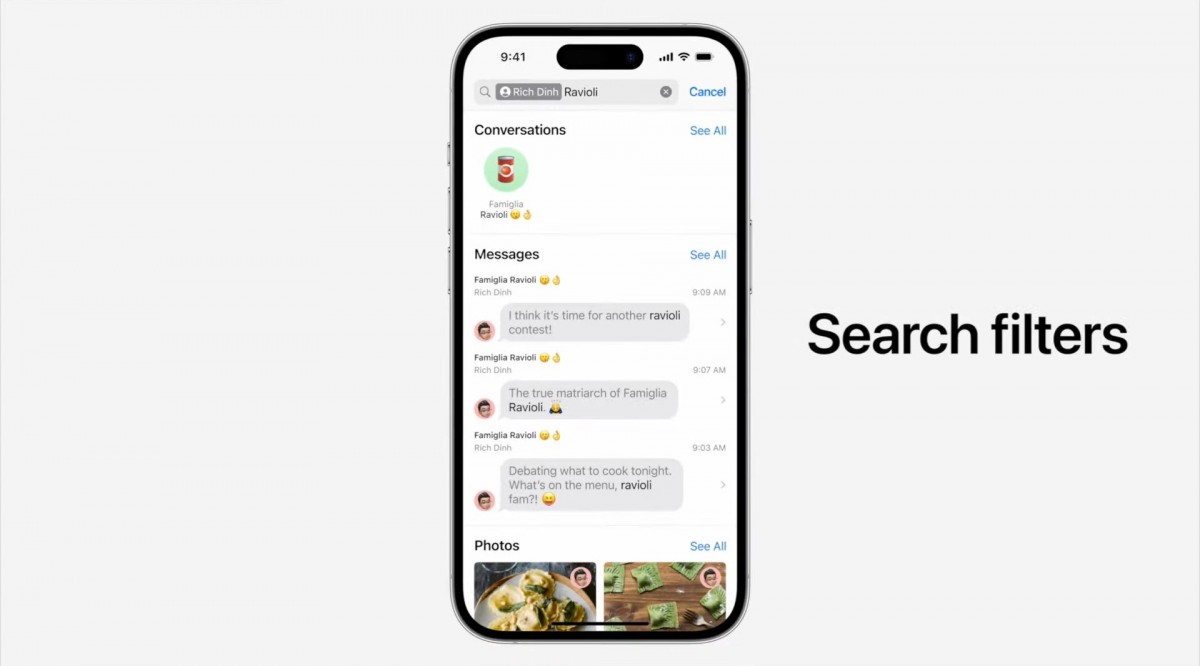 The new Check-In feature offers a new safety measure for travelers. When you initiate a Check-In, a chosen friend or family member will receive automatic notifications once you've arrived at your destination.
If there is no progress towards the destination, the selected contact will receive your device's location, battery level, and cell service status, ensuring they stay informed about your well-being.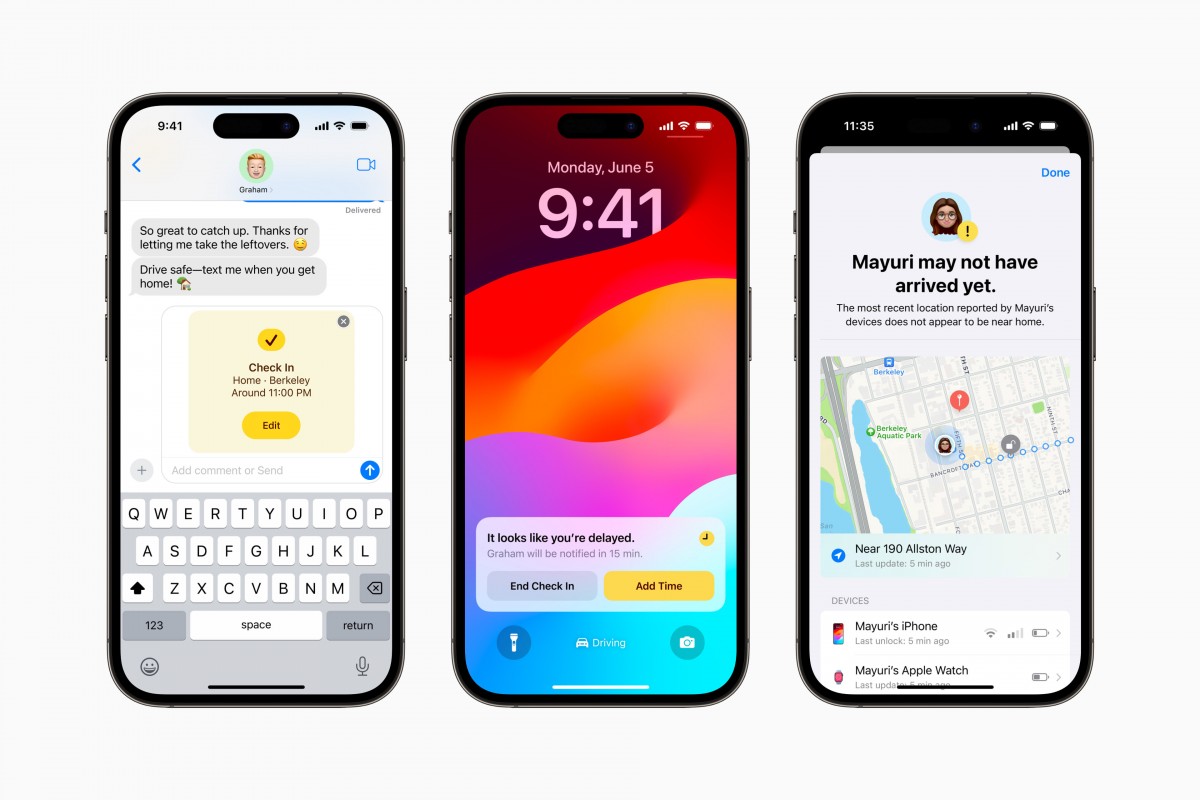 StandBy adds a new fullscreen experience designed for certain scenarios like using your iPhone on a nightstand, in the kitchen, or on a landscape-oriented desk. StandBy displays clocks, favorite photos, and widgets, including Smart Stacks that intelligently surface relevant widgets based on the current context.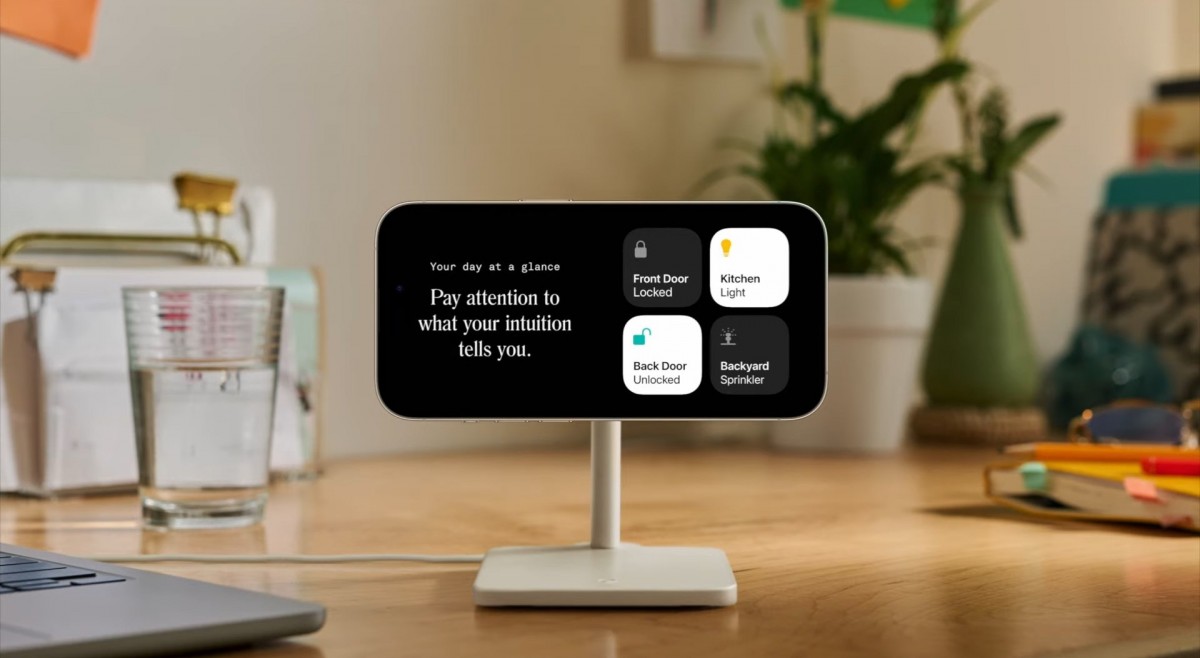 It also supports Live Activities, Siri, incoming calls, and larger notifications, ensuring usability even when viewed from a distance.
Apple Maps now includes offline maps, a long-awaited feature that many users have been eagerly anticipating.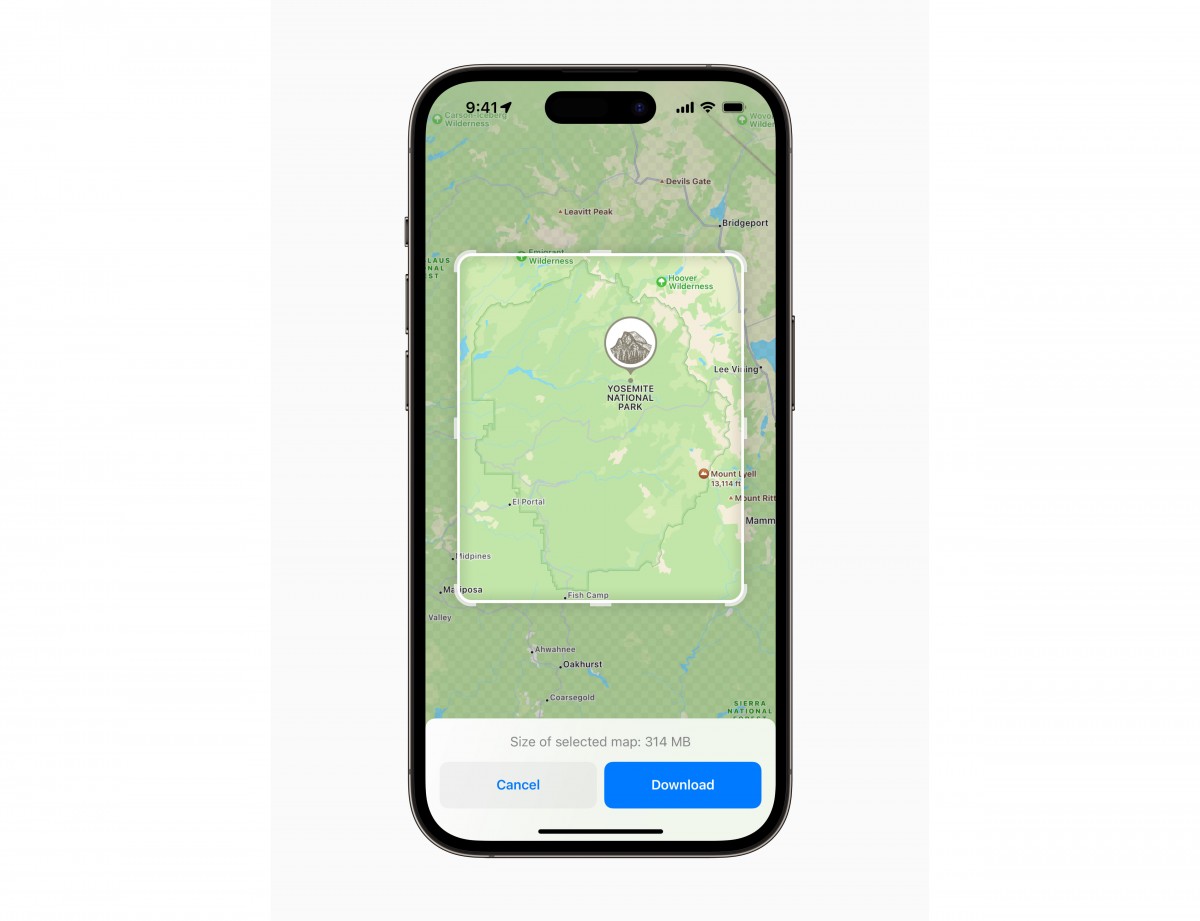 In addition, Safari enhances its Private Browsing feature to provide even greater protection for users' online privacy. The Health app receives a new set of mental health features, expanding its capabilities beyond physical well-being.
Lastly, Apple Music introduces Collaborative Playlists, allowing users to enjoy music together with their friends.