After the US government-imposed sanctions caused a rift in Huawei's operations and prevented most companies worldwide from conducting business with the Chinese OEM, the company decided to become self-reliant, especially when it comes to chipset manufacturing.
Taking the first step in the direction, Huawei has reportedly reached its first milestone by completing the construction of its first domestic chip manufacturing factory, called the Wuhan Huawei Optical Factory Project (Phase II). The project is spread across 208,900 sq. mt. and is located in Wuhan Optics Valley Center.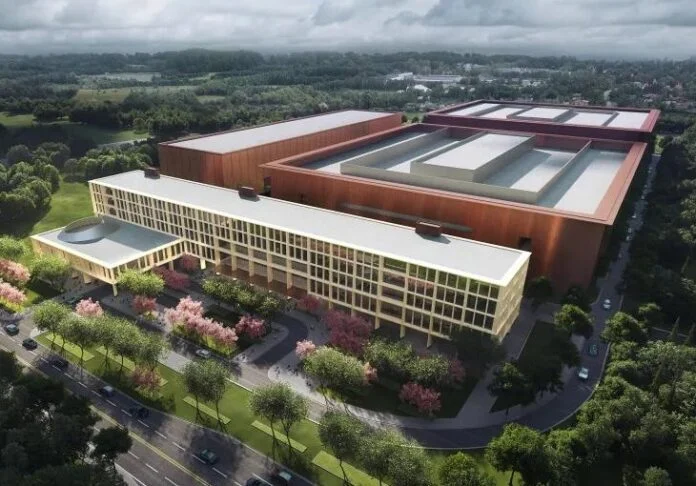 According to reports, this factory will also become Huawei's most extensive Research & Development base in China's central region. The building includes FAB Production Plant, CUB Power Station, PMD Software Factory, and some other supporting facilities. Moreover, the facility will also serve as Huawei's internal optical capability center, smart terminal R&D center, and some other cutting-edge technologies.
Once the whole system is in place, the company plans on starting the production of its first chipset. The factory has been designed as a complete semiconductor industrial chain for the company. It includes everything from chip design to manufacturing, testing, and packaging.
However, this will not be the only chipset manufacturing factory by the company. According to another report, the Chinese OEM plans on constructing another chipset factory in Shanghai, which will be managed by a Shanghai-based R&D company on behalf of Huawei.
As far as the chipsets are concerned, they will not be commercially available until 2022. Huawei will start with 45nm chips next year and will progress to 28nm in 2022.