Alongside the new iPhones, Apple has also introduced the Watch Series 9 as well as its flagship Watch Ultra 2 at its latest launch event. Both watches have gotten several notable upgrades, but let's start with the Watch Series 9.
Apple Watch 9
The Apple Watch Series 9 retains the familiar 41mm and 45mm sizes, available in both Bluetooth and cellular variants. The display can now achieve an impressive peak brightness of up to 2000 nits, while also being capable of dimming down to a mere 1 nit for a comfortable viewing experience during late-night use, preventing any unwanted glare.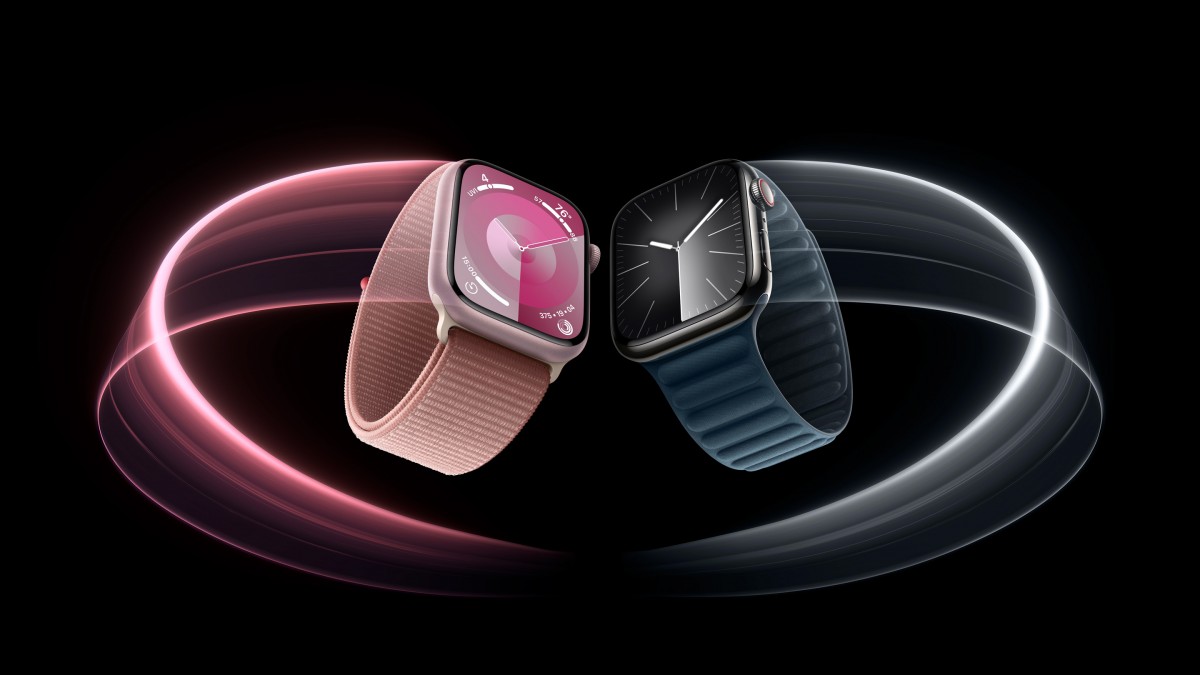 The Watch Series 9 introduces Apple's new S9 chip, boasting an impressive 60% increase in transistors compared to the previous S8 series chip. It delivers a 30% faster GPU and incorporates a new 4-core NPU. As a result, users can expect a noticeably accelerated operating system with smoother animations, all while maintaining an estimated 18 hours of battery life.
But that's not the only enhancement – the S9 chip enables Siri requests to be processed directly on the device, ensuring much quicker results as they no longer need to travel to the cloud and back.
There is also a new pinch gesture similar to the Apple Vision Pro. This gesture relies on the detection of changes in blood flow and wrist movement via the accelerometer and gyroscope sensors. The Double Tap feature enables you to perform actions such as playing/pausing music, snoozing alarms, scrolling through widgets, and answering or ending calls.
The Watch S9 runs on WatchOS 10 and is available in aluminum and stainless steel casings. For the aluminum model, color choices include starlight, midnight, silver, red, and pink. The Stainless Steel version offers options in Silver, Gold, and Graphite.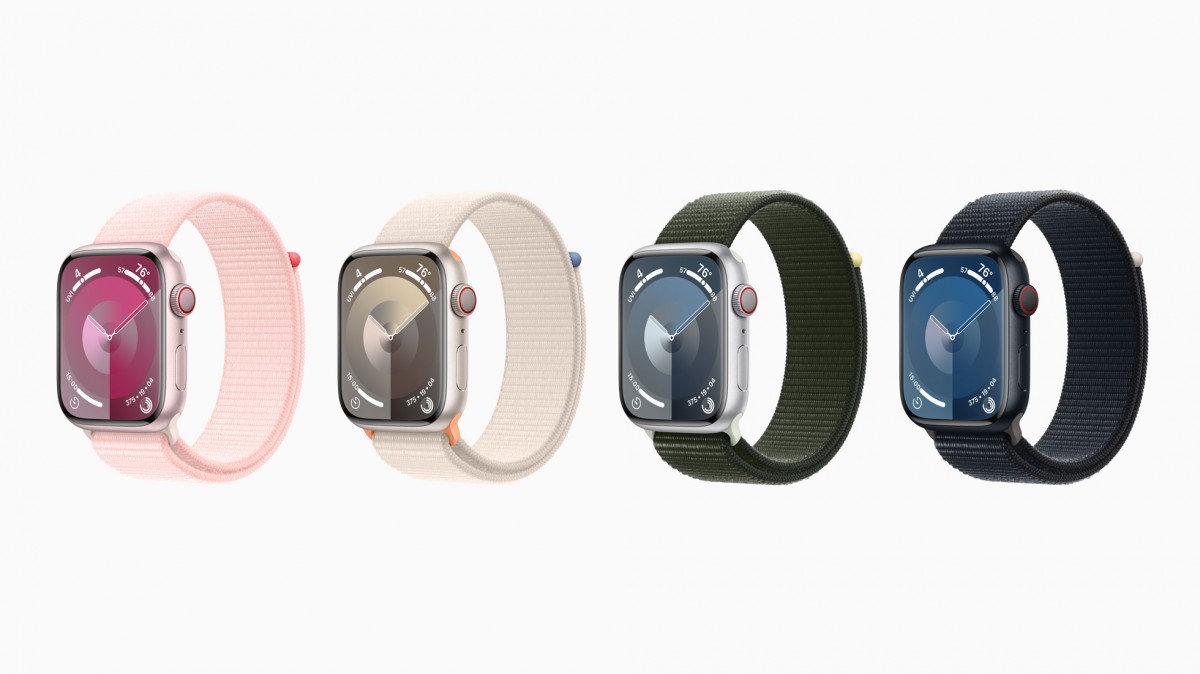 Apple has also introduced a new FineWoven material for the watch strap, which boasts a smaller carbon footprint than leather. Additionally, the Watch 9 series is entirely carbon neutral.
Starting at $399, the Apple Watch Series 9 is set to go for sale on September 22.
Apple Watch Ultra 2
The Apple Watch Ultra 2 shares the same new Apple S9 chip and Double Tap gesture controls, along with the addition of a new UWB chip for enhanced location tracking. It retains its substantial presence with a 49mm casing and a 1.92-inch LTPO OLED display that can now reach an impressive peak brightness of up to 3,000 nits.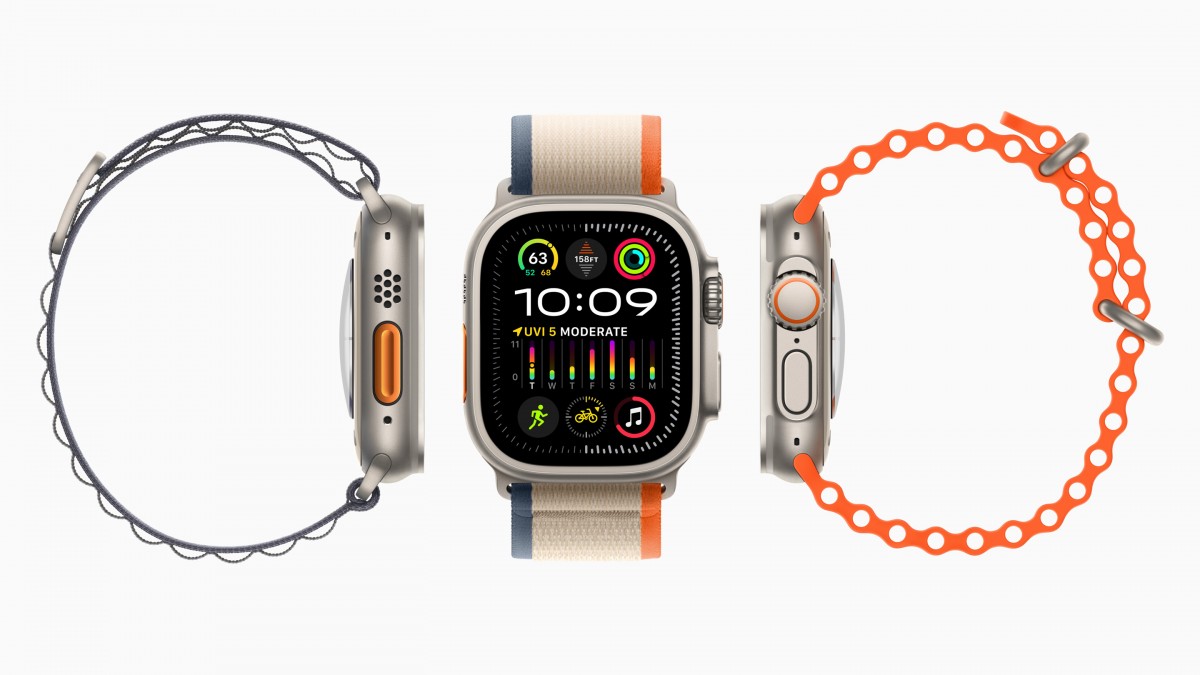 While the battery life remains rated at 36 hours, matching its predecessor, it now has the capability to extend to 72 hours in low-power mode. The Watch Ultra 2 introduces a Modular Ultra watch face, making the most of the display's outer edge to provide users with a wealth of information. Additionally, the Night mode can automatically activate using the ambient light sensor.
On the software front, WatchOS 10 takes the lead, enabling seamless connections with cycling peripherals such as power meter pedals via Bluetooth to ensure precise and reliable results.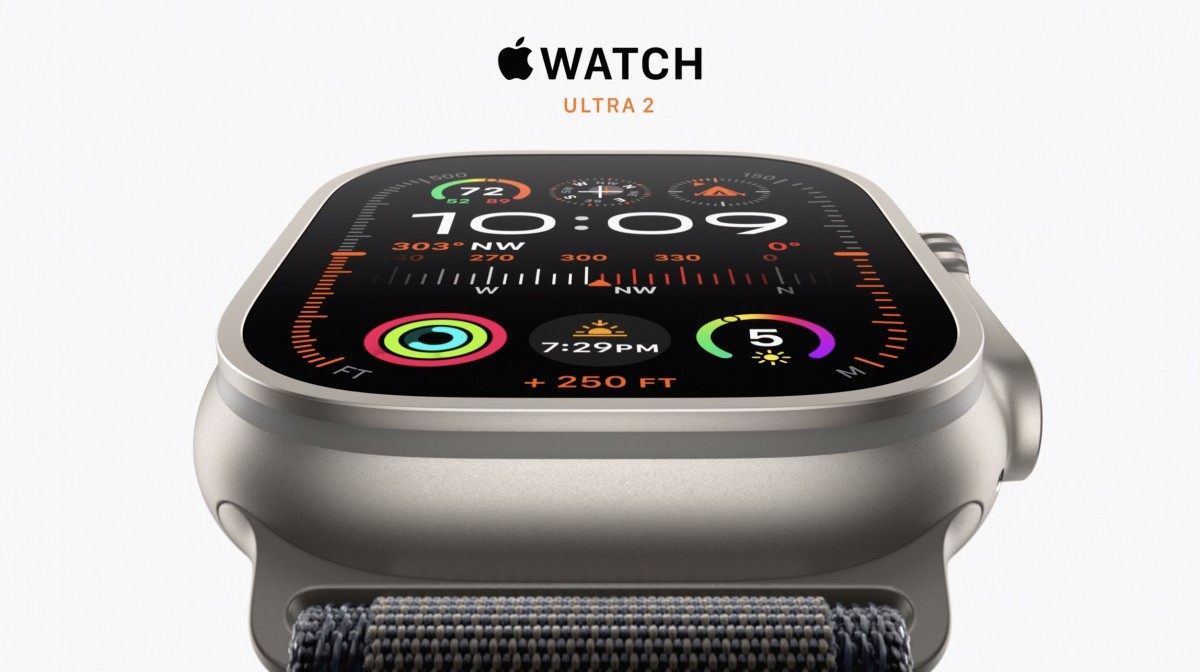 The Apple Watch 2 is available at a price of $799 and sales are scheduled to commence on September 22. Additionally, Apple has introduced new band color options for the Alpine Loop (including blue, indigo, and olive), Trail Loop (featuring orange/beige, green/gray, and blue/black), and Ocean Band (offering shades of blue and orange).