According to the most recent rumor, reportedly sourced from a sales representative, Sony is planning to launch its next flagship smartphone in early 2024, specifically at the Mobile World Congress (MWC) in Barcelona at the close of February.
This marks a considerable advancement in timing, coming approximately three months ahead of the Xperia 1 V's release (which itself launched towards the end of July).
If this information holds true, it signifies that the Xperia 1 VI will be arriving in a timely fashion to compete with other leading devices featuring the cutting-edge Snapdragon 8 Gen 3 processor, such as the Galaxy S24 Ultra and the Xiaomi 14 Pro.
The Samsung Galaxy S24 series is expected to come out in January/February 2024 while the Xiaomi 14 Pro will most likely debut by the end of this year. Xiaomi may be the first to boast the new Snapdragon 8 Gen 3 SoC.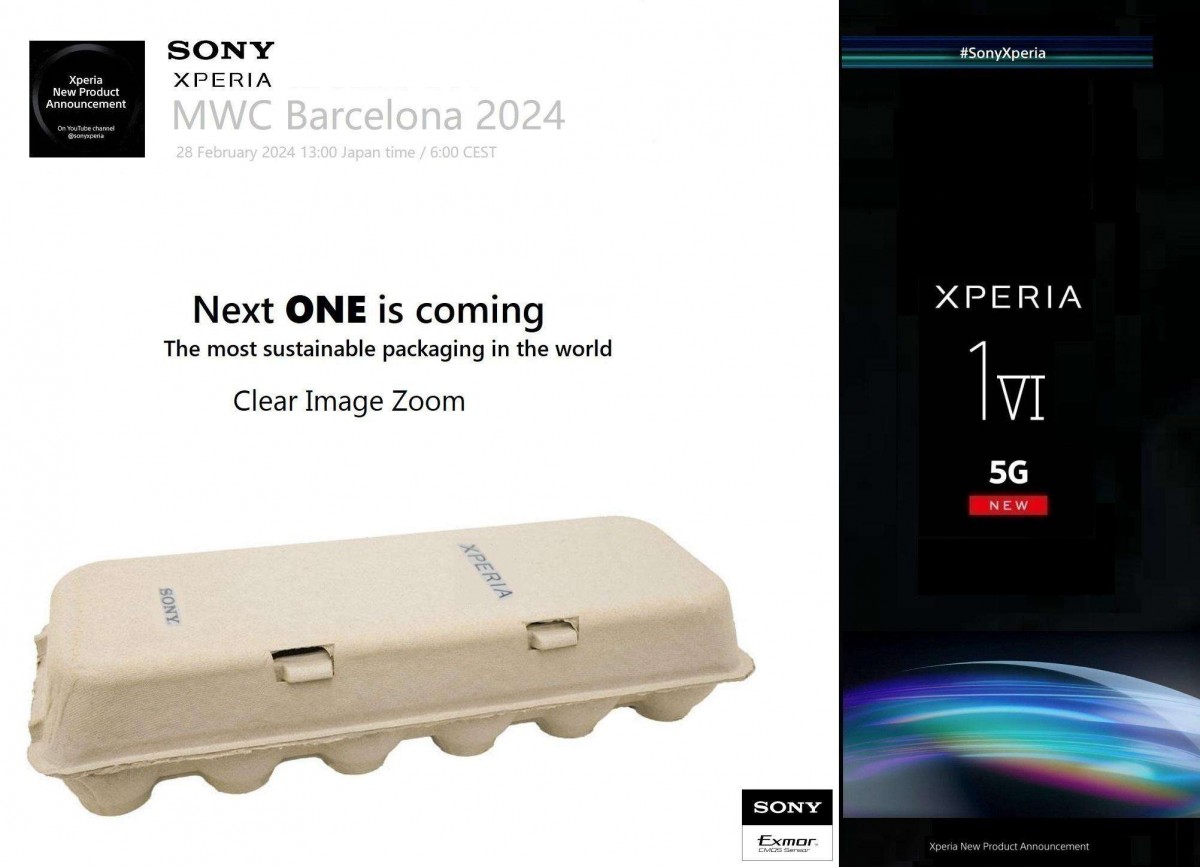 Going back to Sony, another aspect of the rumor suggests that the Xperia 1 VI will feature a 6x zoom camera equipped with a substantial sensor. This zoom capability would be roughly equivalent to about 140mm, surpassing the current array of 125mm or 5x zoom options available in the market. Additionally, the camera will incorporate Sony's Clear Image Zoom technology.
Furthermore, in line with Sony's commitment to sustainability, the Xperia 1 VI is expected to adhere to the company's tradition of shipping in an eco-friendly package, which means it will use recycled materials and will not include any additional accessories.