Initially introduced as a prototype device, the Honor V Purse seemed destined to remain beyond the reach of consumers. But Honor has decided to change things around and has launched this unique foldable for commercial use in China.
What's truly remarkable about this device is its size when folded, measuring just 156.5 x 74.7 x 8.6mm and weighing a mere 214g. This makes it smaller than some regular phones including the Samsung Galaxy S23 Ultra as well as the iPhone 15 Pro Max.
Design and Display
It's important to note that this is an outward foldable device, meaning it features a single display that wraps around the exterior. This display is a 7.71" OLED panel with a resolution of 2,348 x 2,016 pixels and an aspect ratio of 10.5:9.
When folded, the device transforms into a 6.45" display with a resolution of 2,348 x 1,088 pixels and an aspect ratio of 19.4:9.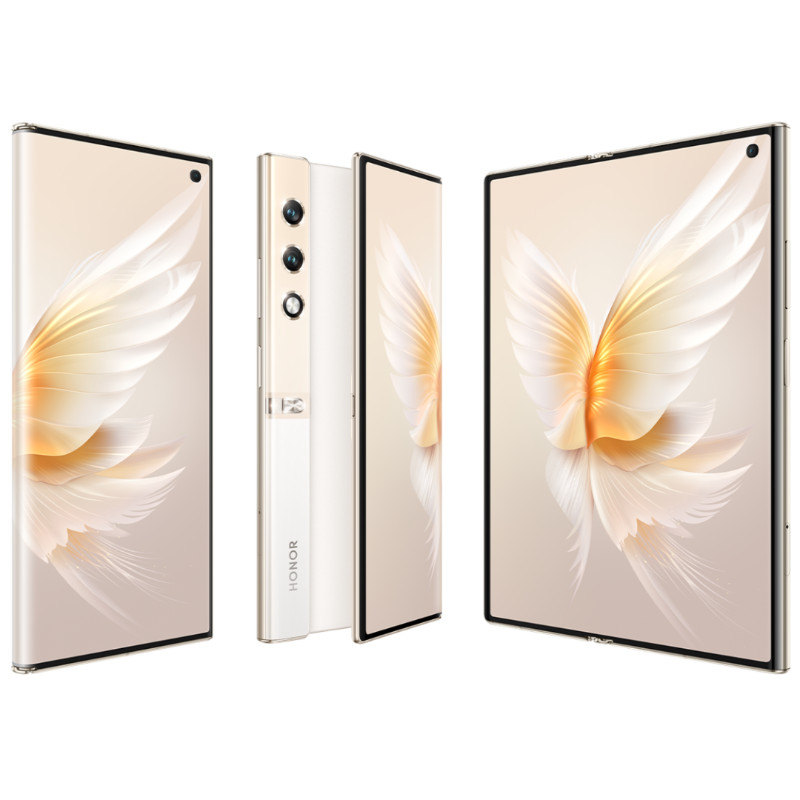 The display boasts 10-bit color depth with DCI-P3 color support and reaches a peak brightness of 1,600 nits while offering a high-frequency PWM dimming of 2,160Hz and a refresh rate of 90Hz.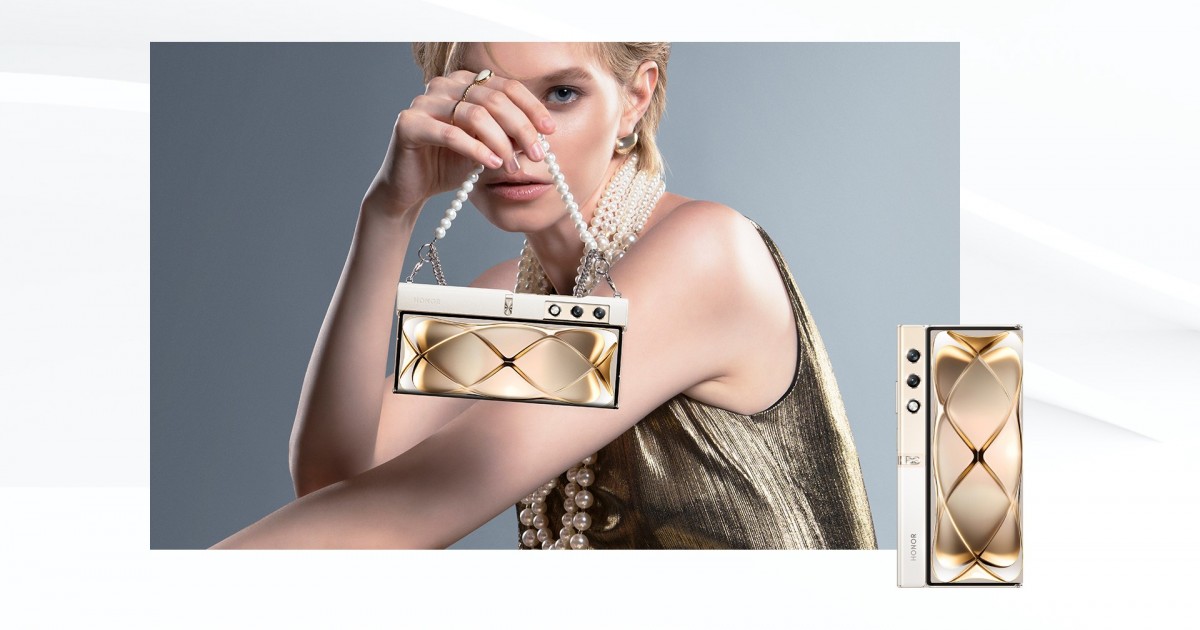 As you may have already noticed, the distinctive feature of the Honor V Purse is its ability to be carried like a purse by attaching a chain to it. With its wrap-around display, it offers owners the opportunity to personalize its appearance by choosing from a range of Always On Display styles that complement their attire.
Internals and Software
The V Purse is driven by the Snapdragon 778G chipset, coupled with a substantial 16 GB of RAM, and it offers a choice of either 256 GB or 512 GB storage, but there is no memory card slot.
Operating on the software front, the phone comes equipped with MagicOS 7.2, which is built on the foundation of Android 13.
Cameras
In terms of camera placement, the V Purse adheres to the conventional smartphone layout. Its rear configuration consists of a 50MP primary module (with an aperture of f/1.9) and a 12MP ultra-wide lens. These rear cameras align perfectly with the back half of the display when the phone is closed.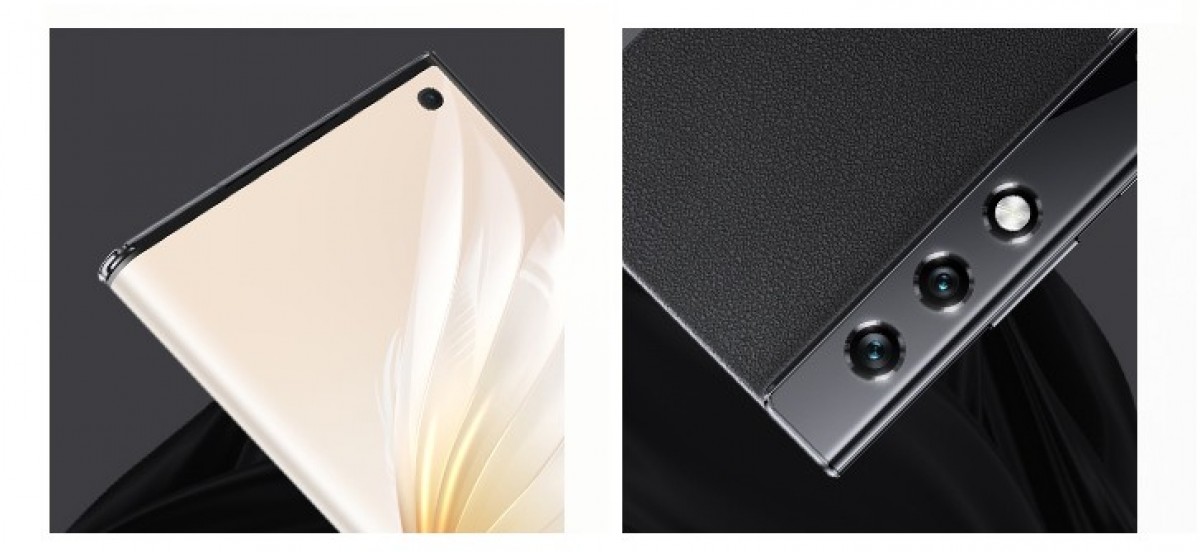 Additionally, for selfies and video calls, there's an 8MP front-facing camera at your disposal, although you always have the option to utilize the rear cameras for better photos.
Battery and Pricing
While the battery capacity may not be colossal, the 4,500 mAh cell in the V Purse is still quite impressive, especially considering the phone's slim and lightweight profile. To keep you powered up, it supports 35W charging via the USB-C port, operating at USB 2.0 speeds.
For comparison, the Galaxy Z Fold 5, with similar battery capacity, measures 13.4mm in thickness when closed and weighs 253g.

Once again, the Honor V Purse is currently available for a limited pre-sale. The 16 GB RAM and 256 GB storage variant is priced at $820 (converted). The 16 GB RAM and 512 GB storage model is priced at $905. For comparison, the Magic V2 starts at $1233 for the 16GB RAM and 256GB storage variant.
However, it's important to note that there is no likelihood of this device being released globally.