Tecno is set to launch its second foldable smartphone under the premium Phantom brand this Friday.
While the first foldable was a horizontal design known as the Phantom V Fold, this new model will adopt a clamshell design and aptly goes by the name Phantom V Flip.
The official unveiling event will take place in Singapore, but the phone is expected to become available in several markets, including India and Nigeria. In fact, Nigerian carrier MTN has already initiated a pre-order process, although it's more of a registration than a traditional order.
We also have official renders through the phone's teaser campaign.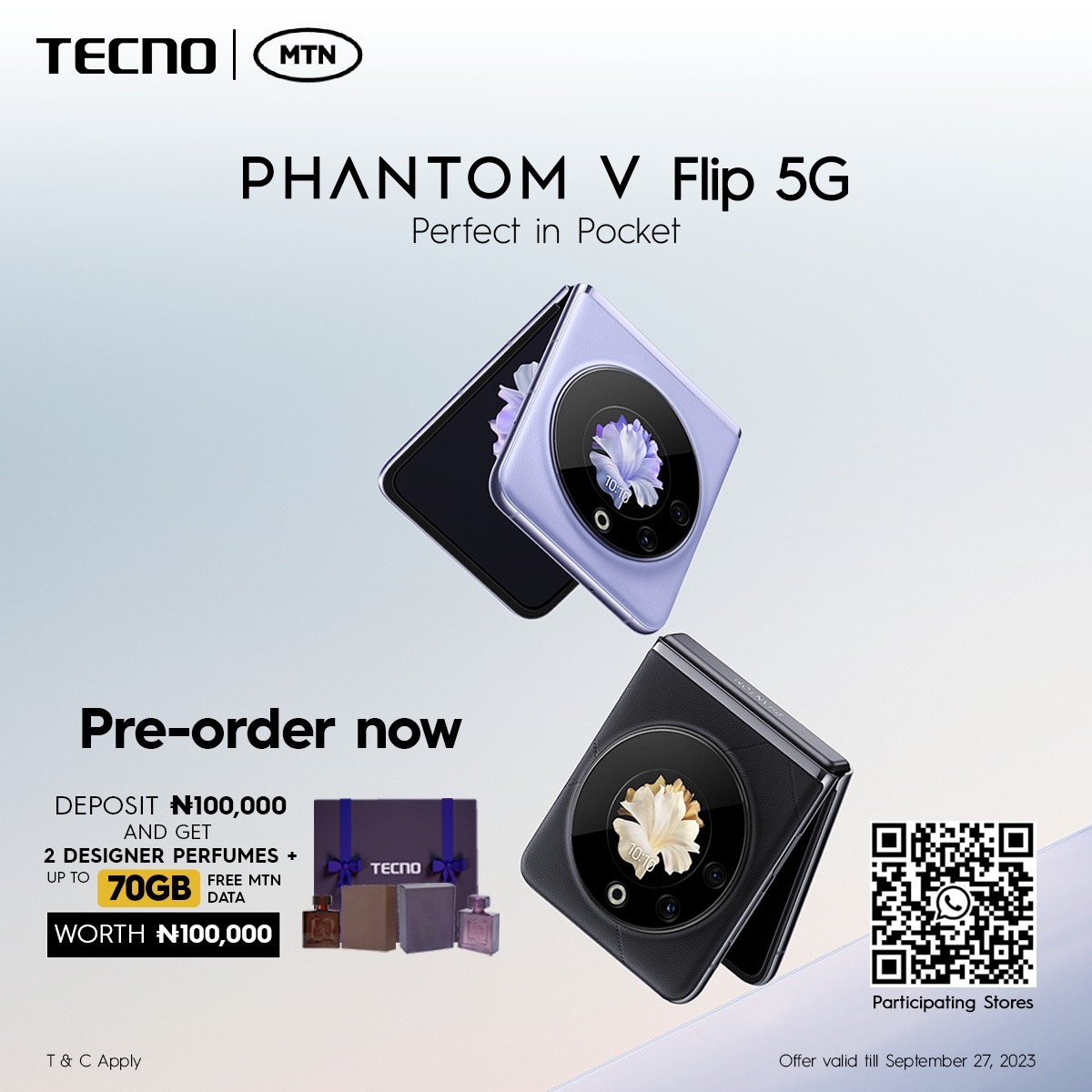 Additionally, a brief hands-on video is now available ahead of launch. One of the most intriguing features of the Tecno Phantom V Flip is the company's choice of a circular display positioned at the center of the camera bump on the exterior.
In the video, you can observe what appears to be an always-on display showcasing a clock, along with an animated wallpaper and a selection of shortcuts. It's uncertain whether this display will support Android apps like some other flip phones do. Instead, it seems to be geared towards working with widgets, as indicated by the presence of the "Add widget" option in the final slide.
Specifications
The video also provides a first look at something previously unseen – the primary inner display. According to reports, this display measures 6.9 inches with 1080p resolution, while the outer display is comparable in size to that of a smartwatch, measuring 1.39 inches.
Under the hood, the phone is expected to be equipped with a Dimensity 1300 chipset, as indicated by Google Play Console data, along with 8 GB of RAM and 256 GB of storage. As for the camera setup, the two cameras flanking the cover display boast 64 MP and 13 MP sensors, and there is also a selfie camera situated inside the device.