Apple has a longstanding reputation for withholding the precise battery capacities of its devices from its specification sheets. Consequently, those eager for exact figures often find themselves awaiting the release of new iPhones and subsequent teardowns.
Alternatively, as is the case today, one can rely on China's regulatory certification process for the latest models. This certification recently shed light on the fact that all four iPhone 15 models boast marginally larger batteries compared to their predecessors and once again, the Pro model has less battery than the regular iPhone 15.
Battery Capacity
The iPhone 15 now features a 3,349 mAh battery, a slight bump from the iPhone 14's 3,279 mAh. Similarly, the iPhone 15 Plus boasts a 4,383 mAh cell, an increase from the iPhone 14 Plus's 4,325 mAh.
The iPhone 15 Pro has a battery capacity of 3,274 mAh, up from the iPhone 14 Pro's 3,200 mAh. Finally, the iPhone 15 Pro Max takes the lead with its 4,422 mAh cell, surpassing the iPhone 14 Pro Max's 4,323 mAh.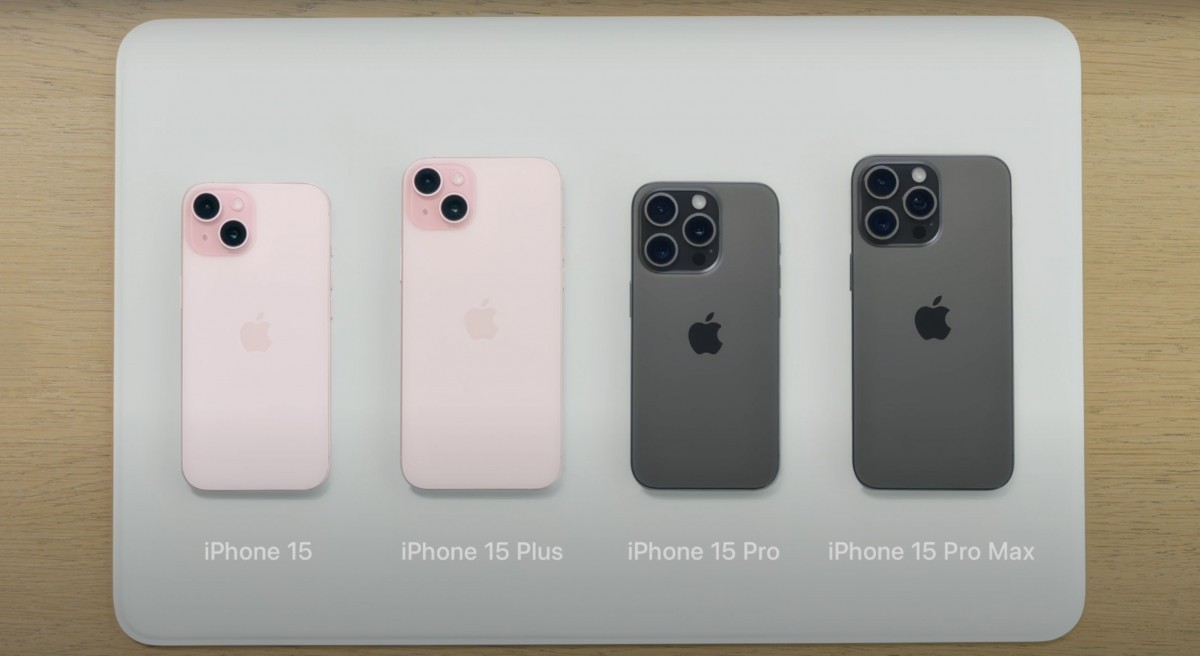 These increments, as you can observe, are rather modest. Any notable enhancements in battery life are likely to stem from more efficient chipsets and displays rather than these sub-100 mAh increases in battery size.
The iPhone 15, iPhone 15 Plus, iPhone 15 Pro, and iPhone 15 Pro Max were introduced at a special event on Tuesday, and they are now available for pre-order in numerous global markets.
Apple also launched its new Watch 9 series as well as the flagship Watch Ultra 2 alongside its new iPhones. The AirPods Pro 2 also got the USB C treatment alongside lossless audio, more water resistance, etc.