Xiaomi started teasing its upcoming Redmi Note 13 series earlier this week, starting with the Note 13 Pro+. Now the Chinese phone maker has confirmed that the series is launching on September 21 in China.
At first, Xiaomi only talked about the Note 13 Pro+, but now it's also showing off the Note 13 Pro including its design. Take a look at the teaser poster below.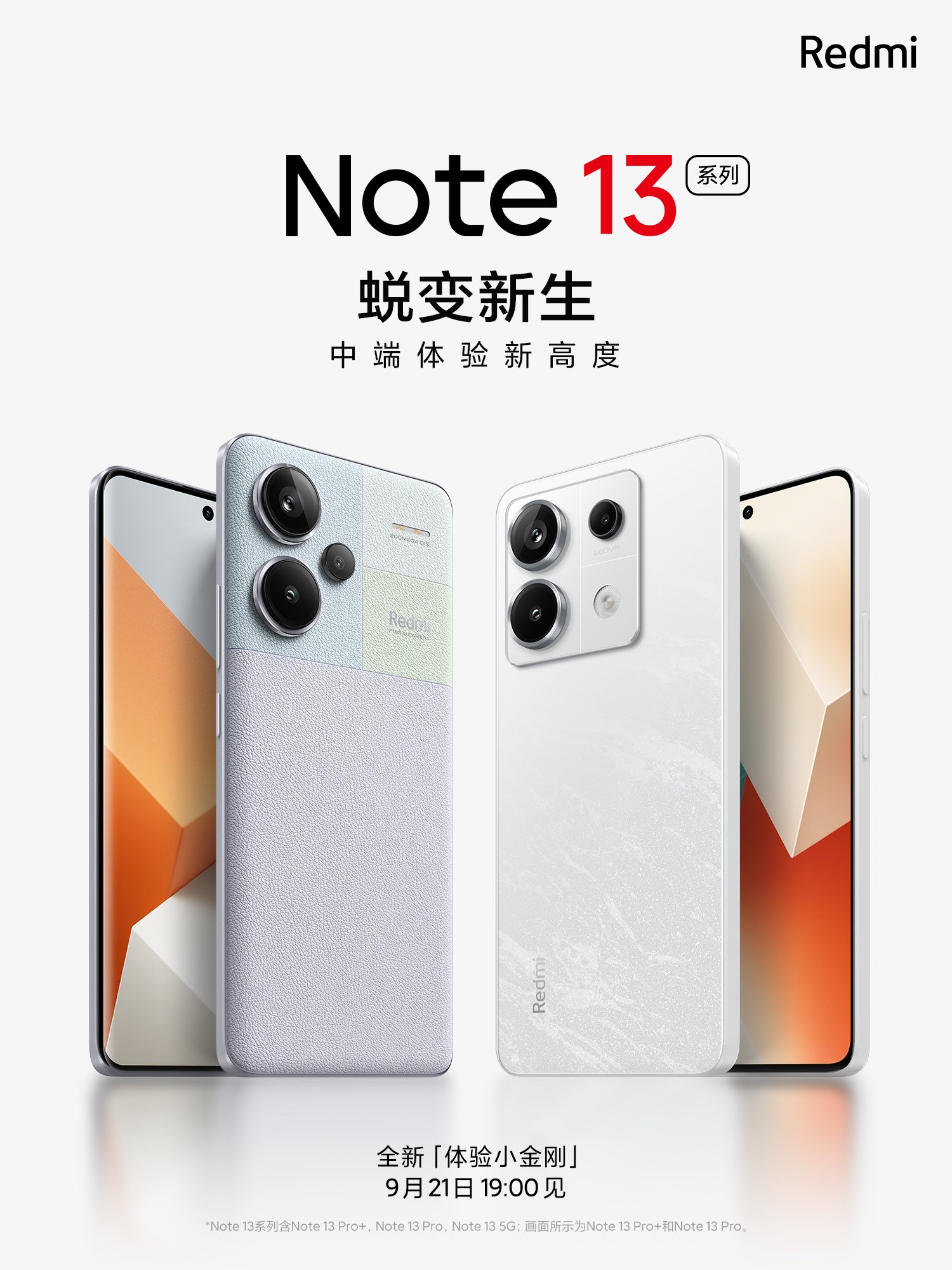 The image shows the Redmi Note 13 Pro+ on the left and the Note 13 Pro on the right. The Pro+ model is going to have a curved screen for the first time, but the Pro is keeping the traditional flat panel, though it still has tiny side bezels. Both phones will feature an AMOLED screen with an under-screen fingerprint sensor.
The Pro+ has a textured and curved rear panel with bigger camera sensors compared to the regular Pro. Both cameras are labeled with "200MP", but only the Pro+ has "OIS" written beside it.
Earlier this week, Redmi officially announced that the Note 13 Pro+ will come equipped with the powerful Dimensity 7200-Ultra chipset, complemented by a sizable 5,120 mAh battery capable of supporting rapid 120W wired charging.
Meanwhile, there are speculations suggesting that the Note 13 Pro might incorporate the Snapdragon 7 Gen 1 chipset and house a 5,000 mAh battery with 67W fast charging capabilities. In addition to these anticipated devices, Redmi is set to unveil the vanilla Redmi Note 13 5G too, though we are yet to hear anything about this variant.
Stay tuned for more.